East Longmeadow High School
Class of 1970
Our Classmates
Joann Resta (Mazza)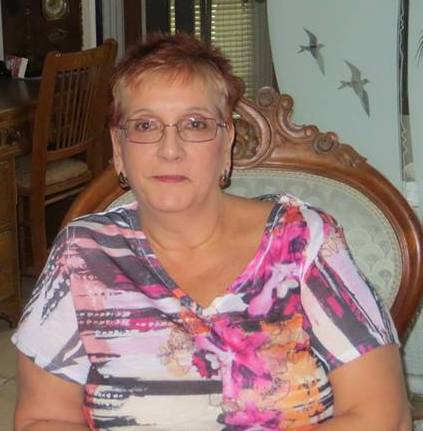 Our dear classmate Joann Resta Mazza, who was in our class from first through fifth grades at Center, Mapleshade, and Mountain View Schools, passed away on Sunday, Feb. 10, 2019, following complications from liver transplant surgery, according to her husband, Chuck Mazza (ELHS 1968).
Here are excerpts from her obituary, which appeared on the afcfcare.com website:
Joann Mazza, age 66, of Titusville, FL went home to eternal rest on Sunday, Feb. 10, 2019 at Advent Health in Orlando.

Joann was born in Springfield, MA on Aug. 28, 1952 to Angelo M. Resta and Rose Luvera, both of whom preceded her in death.
Joann worked in the cosmetology industry as a hairdresser teacher.
She will be deeply missed by her spouse of 48 years, Charles Mazza, and sons Anthony F. Mazza and Dannon M. Mazza.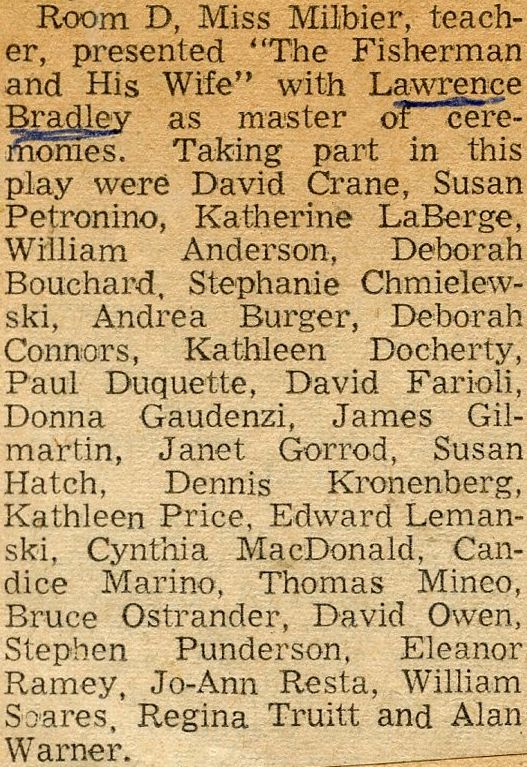 Newspaper article in 1960 or 1961 when Joann was in Miss Milbier's third grade class at Mapleshade School.
Notes: Joann's mother, Mrs. Rose Resta, who passed away in 2013, was one of the cafeteria managers during our time at ELHS. Please

click here

for her tribute.
Joann's sister, Rose Resta Ostrander, ELHS 1967, passed away in 2010. Please

click here

for her tribute.
To see other tributes, click on the "Life Tributes" link to the left and then on the page of interest.