East Longmeadow High School
Class of 1970
ELHS Athletic Hall of Fame
The East Longmeadow High School Athletic Hall of Fame, which began in 2010, honors former athletes, coaches, contributors and teams for their outstanding abilities and contributions to the proud tradition of athletics in the town of East Longmeadow. A permanent exhibit of the individual and team plaques is on display at East Longmeadow High School.
Here are the induction biographies of athletes from our class, the 1970 track team, and coaches who served us during our time at ELHS.
Richard Mondoux was an outstanding hockey player. He had 130 career points in 63 games, a record that stood for 26 years. In 1968-69, he was the Wright-Fay division scoring leader with 46 points.
Richard scored what is possibly the fastest goal in high school sports with a goal at the 6 second mark in a game against Ludlow, and again at the 9 second mark of the second period, and finally at the 13 second mark of the third period in a game against Pittsfield, all goals unassisted.
Richard received the 1970 MVP award.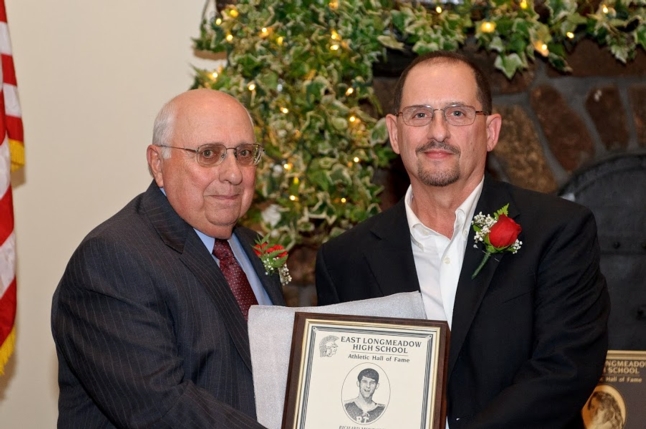 Master of ceremonies Mr. Robert Mazzariello presents Rich with his plaque on Nov. 19, 2011. Photo courtesy of Bill Sharon.
Peter Ouellette was a three-sport athlete, participating in football, swimming, and track. He earned 11 varsity letters.
As a swimmer, Peter was a member of the medley relay team that set school, Western Mass. and state records. He also held the school record for the 50 free.
In track, he excelled in the 120 high and 180 low hurdles, finishing second and third in the Mass. state championships. Peter was the Valley Wheel and Western Mass. champion in the 180 high hurdles.
As captain of the swim team, he earned a spot on the Western Mass. all-star team, smashing records in the 50 and 100 freestyle.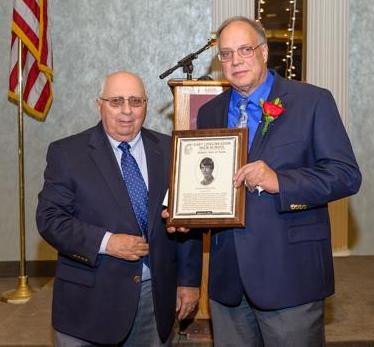 ELHS Athletic Hall of Fame president Mr. Bob Mazzariello presents Peter with his plaque on Nov. 19, 2016.
This is Nancy's entry in the 2022 induction brochure: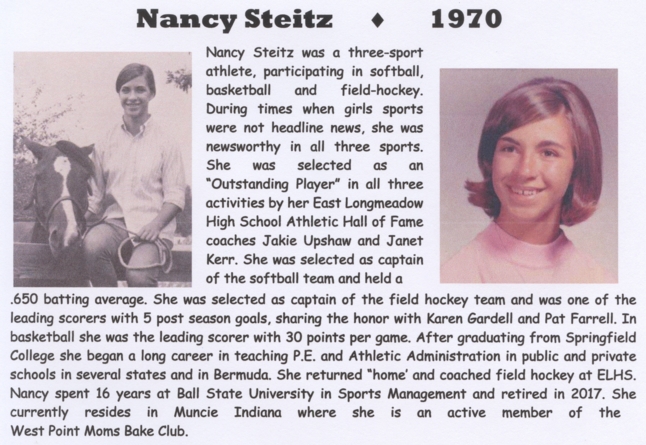 The 1970 track team was undefeated, 10-0, winning the Valley Wheel and Western Mass. championships. For details on the team's accomplishments, please click here and scroll down to the track team.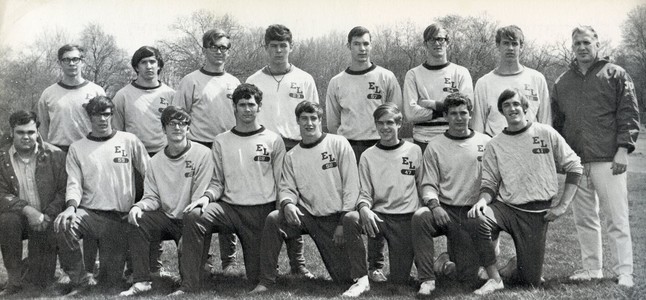 1970 track team seniors. Front row: Steven Viger (manager), Peter Ouellette, Kim O'Brien, Bob Ireland, Rick Willard, Larry Bradley, Stan Sroka, Carl Larson. Row 2: Gil Paquette, Paul Labroad, Larry Cooper, Bruce Moore, Ed "Chip" McDonough, Jeff Crary, John Haetinger, Mr. Frank Dutille (coach). Not pictured: Jim Manferdini, Felix Tranghese.

1970 track team sophomores and juniors. Front row: Richard Hammond, Mark Pozzi, Richard Dion, Michael O'Melia, Mr. Richard Bolles (coach), Thomas McCabe, Robert Hafey, Donald Hansen, Mark McCandlish. Row 2: David Taylor, Mark Dunn, William Marazzi, Michael Boutin, Kent Whalen, Thomas McDonough, Paul Gasperini, Stephen Smith, Michael Shubert, Robert Taylor. Not pictured: Richard Clark, Thomas Labadorf.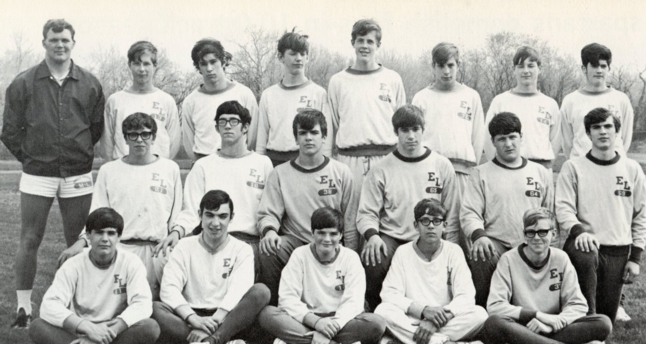 1970 track team freshmen. Row 1: Joseph Mercieri, Frank Zuccala, Keith Halon, Brad Kites, Lawrence Wrinkle. Row 2: Harold Hedges, David Laberge, Robert Dobias, Robert Branchini, Peter Chipouras, John Favaroto. Row 2: Mr. Thomas York (coach), Bruce Minnette, David Lewis, Robert Cox, David Scheuann, Robert Riga, Brian Minnette, Peter Wenk. Not pictured: James Branchini, Peter Ouellette (in addition to our Peter, there was a freshman named Peter Ouellette), Glenn Scott.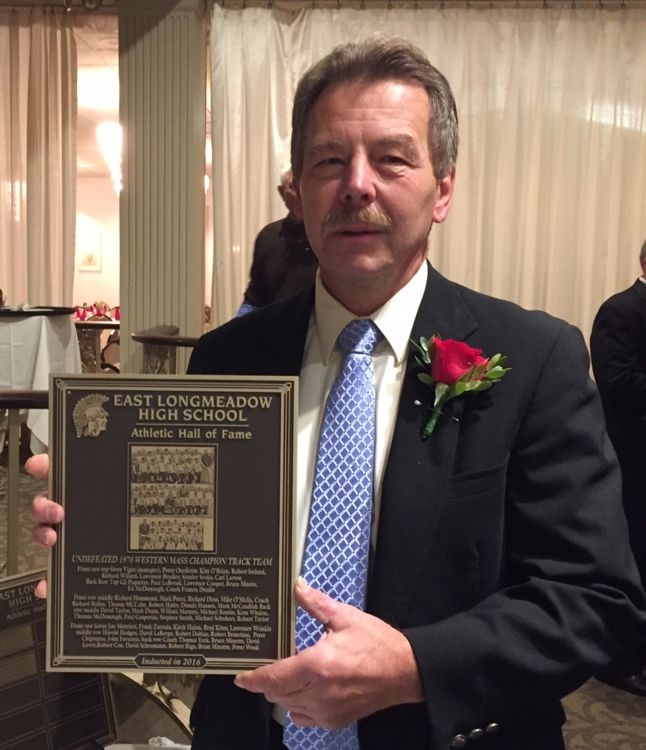 Bruce Moore holds the plaque honoring the 1970 track team following the team's induction on Nov. 19, 2016.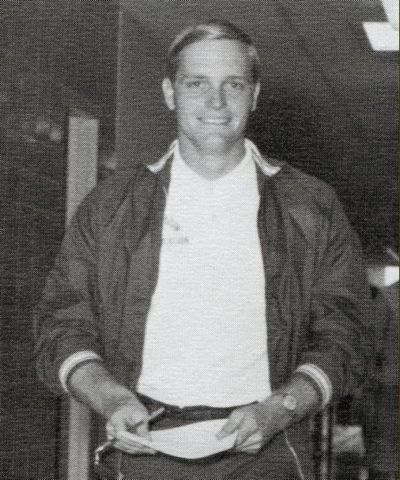 Richard (Dick) Bolles was the head swim coach for 35 years. The Bolles-led swim teams hold the best winning percentage of all sports at ELHS at 74%, compiling a record of 323 wins, 120 losses, and two ties, while winning 12 league titles, three Western Mass. titles, and one New England title.
The girls' swim teams won three league titles and two Western Mass. titles.
Dick has received many honors, including Mass. State Coach of the Year in 1997, and coached the 1968 boys' team to a record-setting gold medal win at the New England championships. Additionally, he was nominated for National Coach of the Year in 1997. He received the Milt Orcott Award of the Western Mass. Officials Association.
Dick coached the boys' tennis team for 6 years, compiling an 80-17 record. He also coached the freshman football team for 18 years, and the track team for 15 years.
Dick would like to thank the thousands of wonderful people that he considers as part of his swimming family.
Inducted posthumously in 2010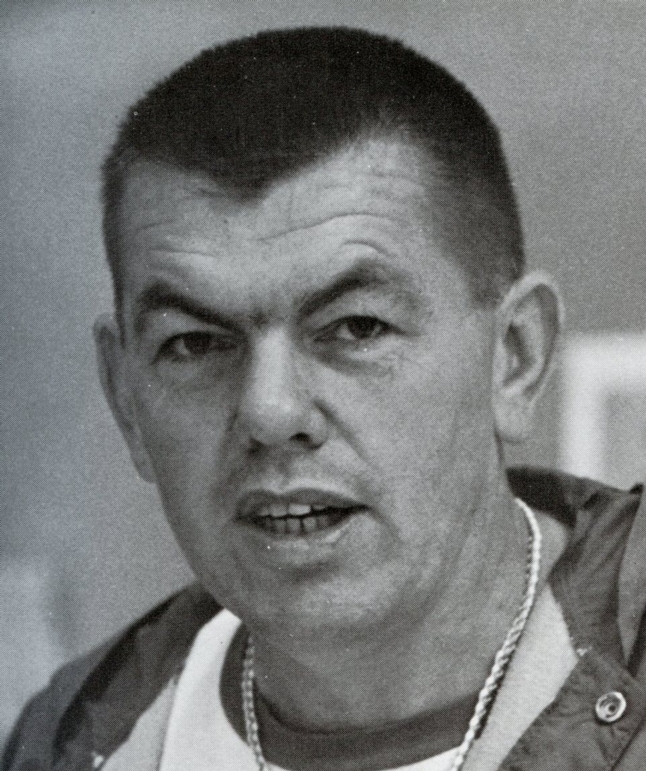 Bob Dobias was a legendary head football coach from 1969-1981.
Bob led the Spartans to two Western-Central Mass. Super Bowl championships in 1972 and 1976. He piloted his teams to a 27 game unbeaten streak between 1971-1973 and six consecutive Suburban League Championships, including a 10-0 undefeated season in 1972.
Bob was the athletic director at ELHS for many years. He was named Division II Western-Central Mass. Coach of the Year in 1972. Additionally, he was inducted into the Mass. High School Football Coaches Hall of Fame.
His career coaching statistics include 170 wins, 67 losses, and 5 ties, plus four undefeated seasons, ten league championships, and two Super Bowl titles. He was the recipient of the Worcester Academy Club Award. Bob was a member of the Mass. Football Coaches Committee, and was posthumously inducted into the East Longmeadow Public Schools Educators Hall of Fame. He and his wife of 55 years, Joan Dobias, lived in East Longmeadow and raised five children, all graduates of East Longmeadow High School.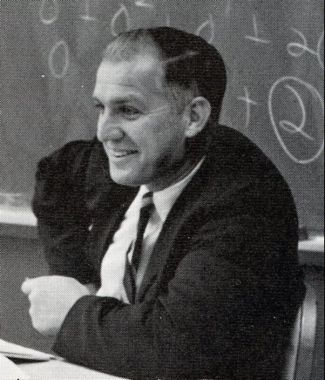 Francis Dutille was one of the original teacher-coaches at the new high school in 1960.
Frank started the track program from day one, and started the cross-country program after pushing for 13 years to incorporate the program into the high school system.
He compiled a track record of 170-85, and coached the teams to three undefeated seasons and three Western Mass. championships (1069, 1970, and 1973).
Frank retired from coaching in 1985, after which he officiated track at the national level, involving himself in Olympic trials, paralympics, Special Olympics, and many college championships. He continued to help the track team by officiating their meets until he retired from ELHS in 1996 after 36 years of service.
Many of his athletes still hold high school records and will be joining him in the ELHS Athletic Hall of Fame. Frank was inducted into the Massachusetts Track Coaches Hall of Fame in 1997.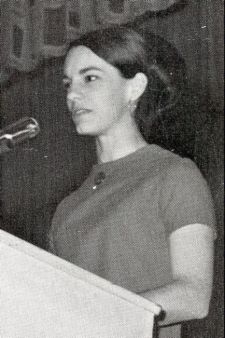 Janet Kerr was an educator and coach at ELHS from 1969 through 1988.
She coached girls' softball, girls' swimming and diving, boys' diving, and synchronized swimming, producing dozens of champions.
She amassed over 110 wins a a girls' swim coach and won six consecutive league championships. She had more first place finishers in girls' and boys' diving than any other coach during her years as coach and mentor.
"I'm proud of all the students with whom I worked. I hope they walk a little taller for their successes, have a little more confidence to face life's ups and downs, can always spare time for laughs, and have some fond memories of the times we spent together."
After leaving ELHS, she earned an MBA at USC and began a career in healthcare management. She currently lives in the Finger Lakes region of New York, where she is Director of Performance Improvement at Thompson Health in Canandaigua, NY.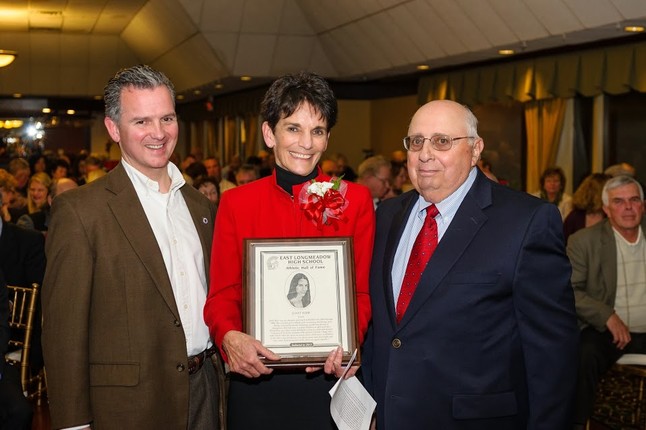 Miss Kerr following her induction on Nov. 23, 2013. Left to right: Mr. Brian Ashe, 2nd Hampden District representative in the Massachusetts House of Representatives; Miss Kerr; and Mr. Bob Mazzariello, president of the ELHS Athletic Hall of Fame. Photo courtesy of Bill Sharon.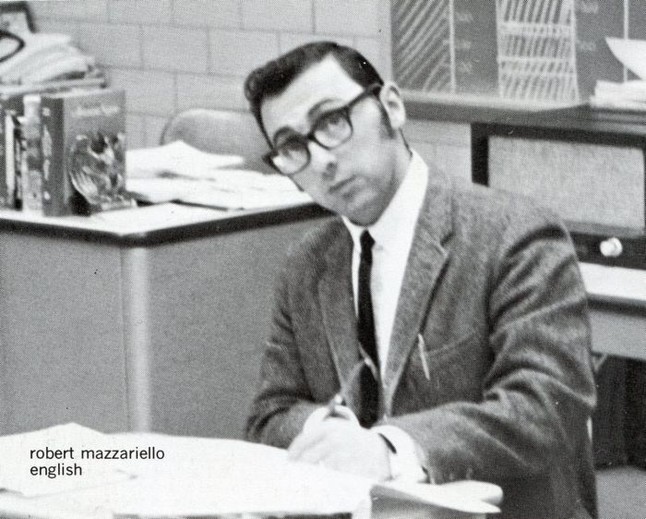 Bob Mazzariello, who taught from 1964-2000, had a long and successful career with the East Longmeadow Public Schools, as a teacher, coach, assistant principal, and school committee member.
In 1969, Bob instituted wrestling as a club sport in East Longmeadow, that became a varsity program in 1972. Under Bob's tutelage, E. L. wrestling enjoyed 17 straight years without a losing season. The 1983-84 and 1987-88 seasons produced undefeated teams and Western Mass. champions.
Bob developed championship wrestlers at both the Western Mass. Sectional Championships and the state championships, with over 100 victories. Bob was inducted into the Massachusetts Wrestling Coaches Hall of Fame.
He also coached the ELHS golf team for 20 years, winning four Western Mass. championships and the school's first Mass. State golf championship.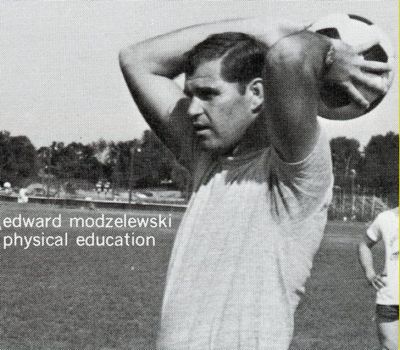 Ed Modzelewski taught physical education at East Longmeadow High School for 31 years.
Besides his teaching duties, Ed was directly involved in athletics for 29 of the 31 years. During the 1970s, he coached JV basketball, and was the head coach of the boys' tennis team. He served as head coach of the boys' basketball team from 1972-1980. His 1973 team went undefeated in league play and his 109 basketball victories is a record that still stands.
Ed coached football for 22 years, assisting Mr. Dobias, and 10 years as head coach. His 1994 and 1995 teams were league champions and Super Bowl participants.
Ed also served as athletic director for 15 years. He retired in 2000 and was inducted into the East Longmeadow Public Schools Educators Hall of Fame in 2008.
Inducted posthumously in 2011
Dr. Jakie Upshaw was born in Marietta, Georgia.
After receiving her undergraduate degree from Concord College, she began teaching physical education and coaching girls' basketball at Marietta High School. She continued her education and received her master's degree at Vanderbilt University. During this time she taught physical education in several high schools and colleges in her home state.
Jakie moved to Massachusetts to pursue her doctorate degree at Springfield College and began teaching at East Longmeadow High School in 1960. "Doc," as the students called her, loved her work with the students of this school and made many endearing and long-lasting friendships. She taught physical education and coached basketball, tennis, field hockey, softball, and gymnastics.
When she retired in 1983, Jakie returned to Georgia where she lived until her death in 2007.