East Longmeadow High School
Class of 1970
25th Class Reunion
Note: To see other class reunions,click on the "Past Class Reunions" page at the left, then click on the reunion of interest.
Thanksgiving, 1995, West Springfield, MA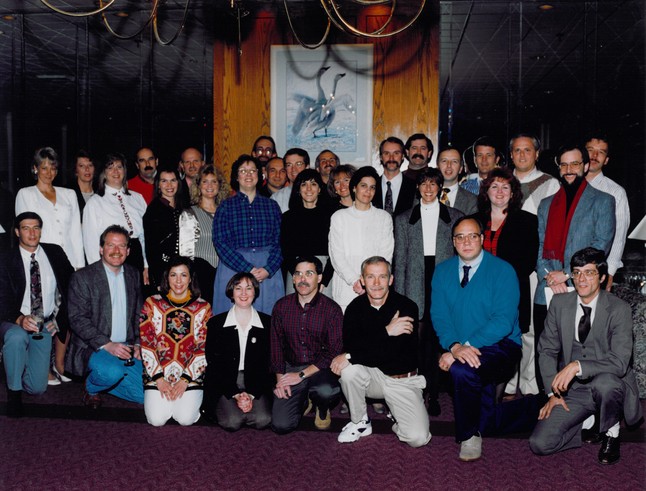 25th Class Reunion group photo. Names under close-ups below.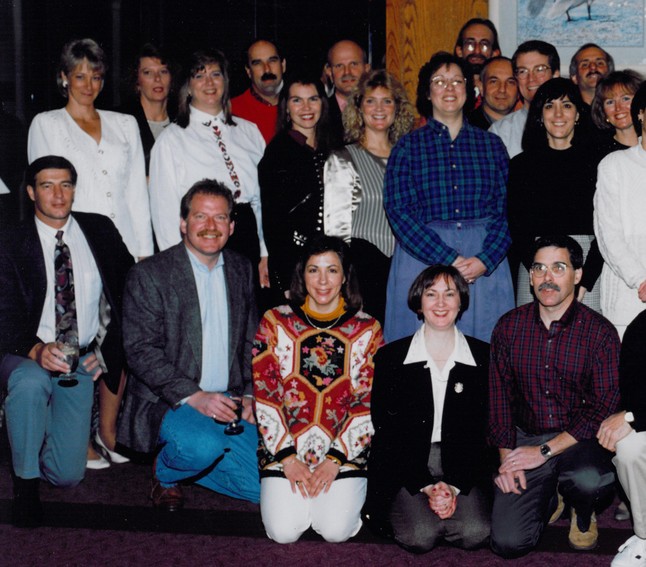 Kneeling: Rick Willard, Rick Pesto, Kris D'Angelo David, Lynne Kinney Miner, Tom Ouellette. Row 1: Christine Bortle, Debbie Campanella Hansch, Susan Waterman Heinecke. Row 2: Nancy Wrinkle Raducha, Donna Anderson, Lynn Vallett, Nancy Blaisdell Kotowitz, Bill Creighton. Row 3: Debbie Andwood, Paul McNamara, Clark Swanson, Jeff Crary, Felix Tranghese, Wayne Scully.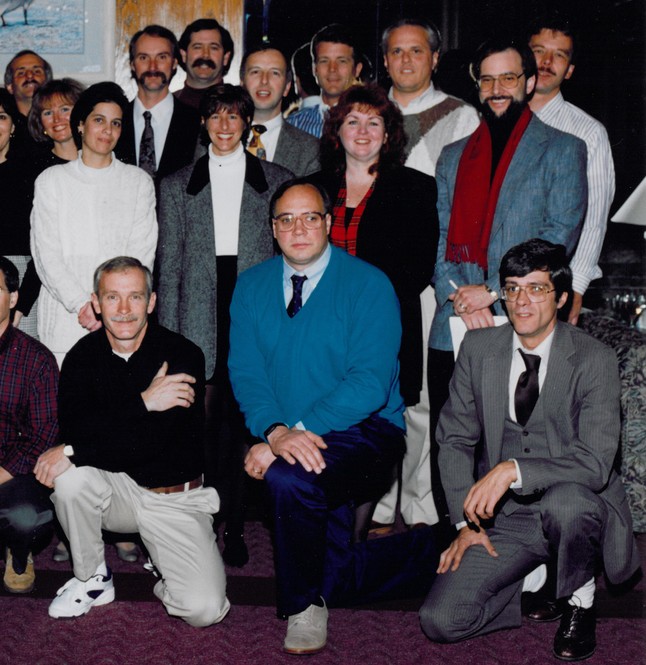 Kneeling: Charlie Ackerman, Peter Ouellette, John Vigliano. Row 1: Donna Colapietro Beaumier, Susan Circosta Mancinone, Pat Olier, David Owen. Row 2: Susan Waterman Heinecke, Roy Esposito, Steve St. Marie. Row 3: Wayne Scully, Bob Ireland, Scott Moore, Dave Carpenter, Bruce Moore.