East Longmeadow High School
Class of 1970
ELHS Faculty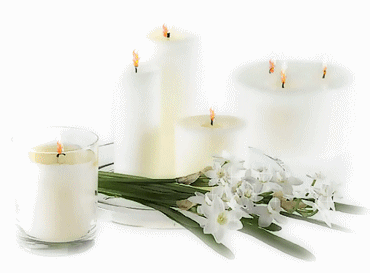 Mrs. Corliss was extremely committed to St. Joseph's Church, East Longmeadow as the organist and choir director. She then moved to St. Patrick's Church in Springfield, following her parishioners and Father Crombie, where she assisted in the musical coordination for families who recently lost their loved ones, as well as confirmations and first communions.
Another exquisite talent was the love of knitting the most beautiful sweaters, quilts and dresses for her friends and family. Other talents were dancing, singing, playing all musical instruments, painting, gardening, cooking, and spending time at the pool with her family and friends.
As well as being a beautiful role model for her children and grandchildren, no one was more generous and full of life. Margaret Jean leaves her two loving daughters, Margaret Corliss Byrne and Marianne Corliss of East Longmeadow; and her affectionate son, John F. Corliss and his wife, Sharon Corliss, both of Hinsdale, MA.
He was born November 23, 1938 in Springfield, Mass., to Harold and Kathleen Burtt. He attended Catholic schools in Hartford, Conn., throughout grade school and high school, graduating with honors. He was a dedicated lifelong member of the Catholic church.
Following graduation, he joined the 101st Airborne Unit and was a paratrooper for four years. After his tour with the service, he worked for ten years in the metal business with his father at Storms Drop Forge Company.
He attended Springfield Technical Institute and Westfield State College. He graduated with honors from both schools. He was a secondary school teacher in the vocational department at East Longmeadow High School in Massachusetts. At the time of his retirement, he was the head of the department and had developed a love of teaching students to use their hands as tools to build things.
Following his retirement, he relocated to South Texas, where he filled his time volunteering at the Orange Grove Area Museum, where he was instrumental in developing and building many of the exhibits in the museum expansion.
He leaves his wife, the former Martha "Marty" Hill; three stepsons, Frederick Hundertmark of Hampton, N.H., Blair Hundertmark of Portsmouth, N.H., and Craig Hundertmark of Walpole; a stepdaughter, Alicia Hundertmark of Concord, N.H., and a sister, Eleanor "Lee" Grayboff of Springfield.
Memorial contributions may be made to the Irwin J. Kerson Memorial Scholarship Fund, in care of East Longmeadow High School.
Born in Chicopee, Mass., he graduated from Cathedral High School in Springfield, Mass., and Duquesne University in Pittsburgh, Pa.
He served in the U.S. Air Force during the Korean War.
He lived in Florida before moving to Texas in 1984.
He leaves a brother, Colin B. of Springfield.
She was a graduate of Cathedral High School and Syracuse University, where she received a B.A. degree, and from Springfield College, where she received a master's degree in education.
She was employed in the East Longmeadow school system for the past fifteen years.
Miss Kennedy was a communicant of Holy Name Church and a member of the Rosary Altar Society of that church.
Besides her father, she is survived by three cousins, the Rt. Rev. Msgr. John F. Mitchell, pastor of Holy Cross Church, and Mrs. Catherine C. and Julia M. Guiheen, both of Burlington, Vt.