East Longmeadow High School
Class of 1970
Our Classmates
Steven Corey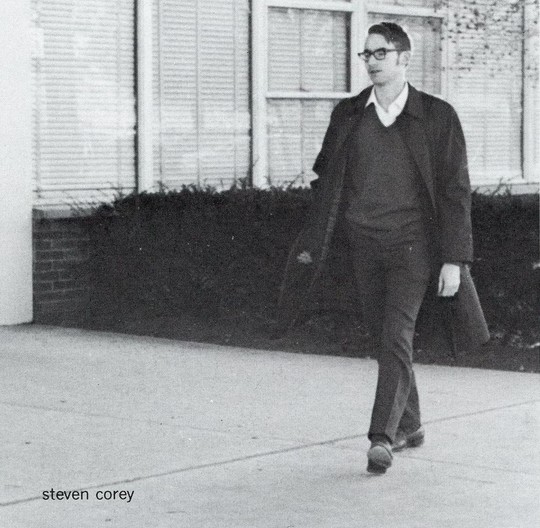 Steve's senior candid photo.
Our dear classmate Steve Corey, who joined our class in fourth grade, passed away on Feb. 22, 2014.
Active in extracurricular activities, he was a member of the French, Spanish, and Future Teachers clubs, was in the Math League, and served as a library aide.
Here is the tribute which his sister, Arlene Corey, ELHS 1973, prepared:
Steven Earle Corey died peacefully at home on Feb. 11, 2014.
He leaves parents Gene and Marilyn Corey of Springfield, MA; his sister, Arlene Corey and her partner, Bill Mannetti of Seymour, CT; and his aunt, Wilma Eddy of Garner, MA.
Steve also leaves long-time housemates Lynne Tourville; husband, Greg; son, Joe; and four-legged Zoe, with whom he resided for many years.
Steve was born in Morristown, NJ on Aug. 3, 1952. He grew up in East Longmeadow, MA, attended Carlton College in Minnesota, and lived many years in New Haven, CT. He was most recently employed at Edge of the Woods Natural Market where he worked for more than a decade.
Steve was kind and humble, a person of wide talents and interests (including computer programming, folk dancing, astrophysics, knitting, wizardy, foreign languages, and classical music), many not apparent due to his reserved nature.
Memorial donations in Steve's name can be made to "Friends of Haiti" (a charity that supports a children's home and school in Port-au Prince, Haiti), c/o Edge of the Woods Natural Market, 379 Whalley Ave., New Haven CT 06511.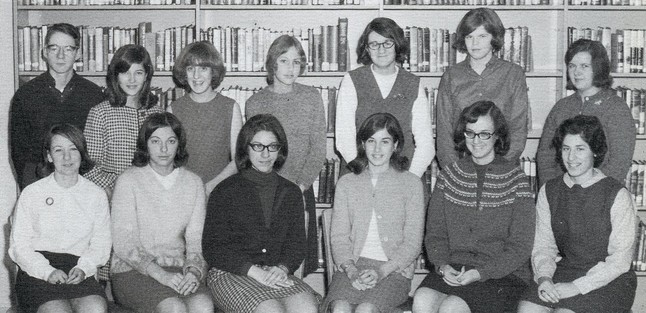 Libary aides in Steve's freshman year. Front row: Irene Olier, Priscilla McCarthy, Joanne Buendo, Elaine Shea, Joan Leach, Susan Buendo. Row 2: Steven Corey, Joanne Stockwell, Cindy Page, Janet McCarthy, Susan Newkirk, Gail Taylor, Geraldine O'Brien.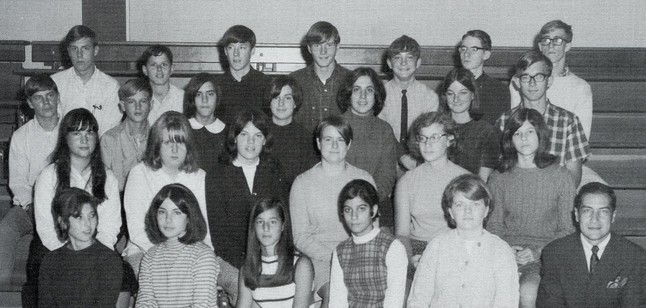 Homeroom photo in Steve's sophomore year. Front row: Marlene Cabana, Stephanie Chmielewski, Susan Circosta, Donna Coliapetro, Nancy Cauley, Mr. Alexander Kotrotsos. Row 2: Arlene Breau, Sandra Brennan, Marsha Coons, Andrea Burger, Alison Cox, Nancy Burritt. Row 3: Todd Cormier, Lawrence Bradley, Debra Campanella, Nancy Bryson, Debra Butler, Janice Breen, Lawrence Cooper. Row 4: Thomas Churchill, David Carpenter, Roger Campbell, Robert Clark, Charles Ackerman, Steven Corey, Jeffrey Crary. Not pictured: Jeffrey Burton.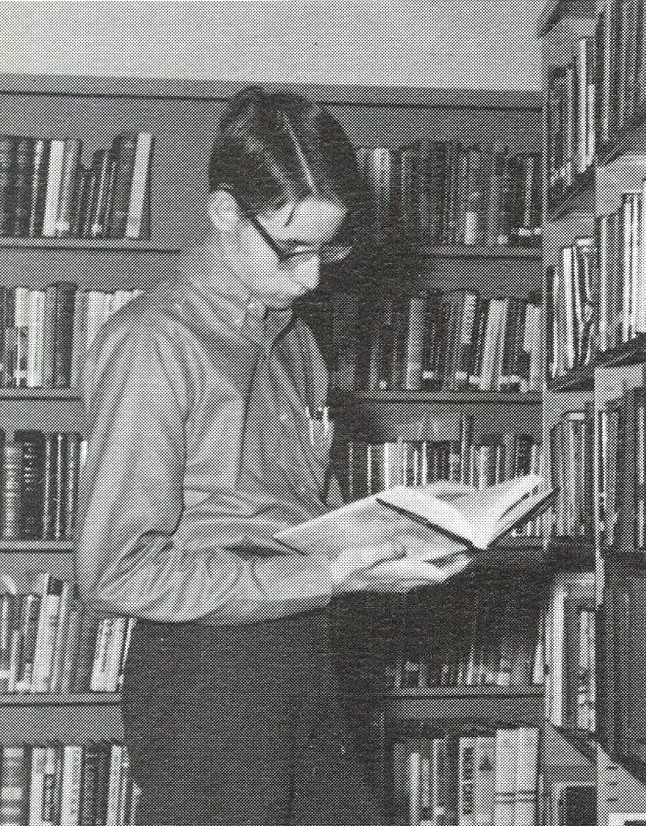 From our sophomore yearbook: "A transient moment of peace among the stacks, as library aide Steve Corey awaits the coming onrush of students."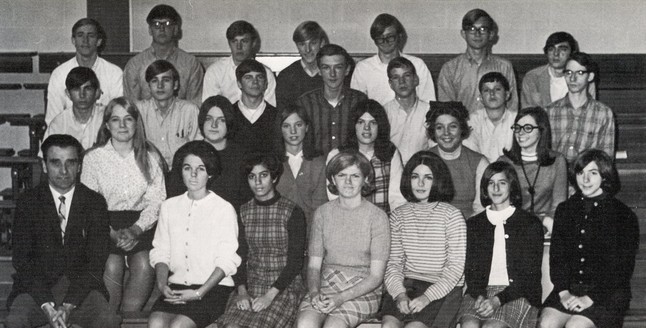 Homeroom photo in Steve's junior year. Front row: Mr. Harlow Pendleton, Denise Descheneaux, Donna Colapietro, Nancy Cauley, Stephanie Chmielewski, Susan Circosta, Kristine D'Angelo. Row 2: Debra David, Julia Devine, Sandra Cushman, Marsha Coons, Patricia Donovan, Beth Davidson. Row 3: Michael Doe, Mitchell Dante, Todd Cormier, Frederick Doersam, Ralph Donohue, David Carpenter, Steven Corey. Row 4: Jeffrey Crary, Michael Di Monaco, Thomas Churchill, Henry Dickinson, Robert Clark, Lawrence Cooper, Patrick Casey. Not pictured: Jeffrey Burton, Roger Campbell.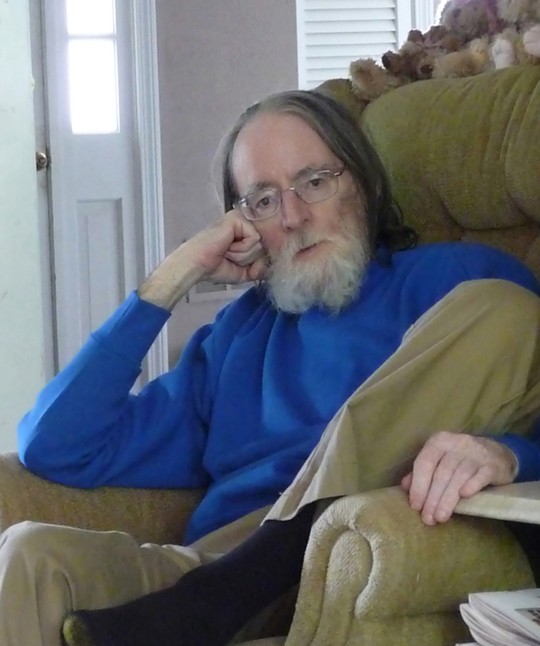 To see other tributes, click on the "Life Tributes" link to the left and then on the page of interest.