East Longmeadow High School
Class of 1970
Our Classmates
Armand Gamache
Armand's senior candid photo.
Our dear classmate Armand Gamache, who joined our class in second grade, passed away on Jan. 11, 2017. During his freshman year, he was a member of the football team.
At some point after his return from serving in the U.S. Army in Vietnam, he became unable to adequately care for himself and spent much of his later years in rest homes, moving finally, in 2011, to the Soldiers' Home in Holyoke, MA, where he resided until his passing.
Here are excerpts from his obituary, which appeared in The Republican newspaper:
Armand B. Gamache, 65, longtime East Longmeadow resident, passed away on Wednesday, Jan. 11, 2017 at the Soldiers' Home in Holyoke.
Born in Springfield, MA on Mar. 30, 1951, he was the son of the late Pierre and Jeannette (Bourque) Gamache.
Armand grew up in East Longmeadow and graduated from East Longmeadow High School with the class of 1970. He joined the United States Army and served his country honorably in the Vietnam War. Armand worked for Bluebird Acres and then Rafferty-Brown Steel, both in East Longmeadow.
He is survived by three brothers, Roger Gamache and Darlene of Chicopee; Daniel Gamache of Springfield; and Alfred Gamache and his wife, Kathy of East Longmeadow; as well as several nieces and a nephew.
The family would like to thank the staff on 2E at the Soldiers' Home for their kindness and compassionate care of Armand over the past several years. Memorial donations may be made to the Soldiers' Home, 110 Cherry St., Holyoke, MA 01040.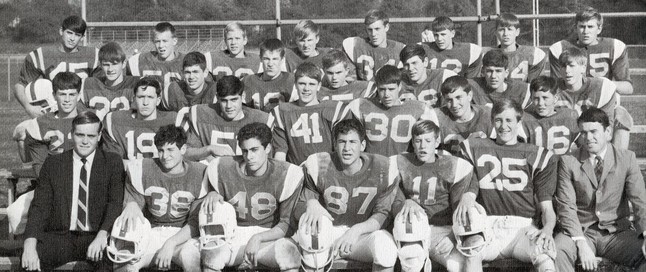 1966 freshman football team. Front row: Mr. Richard Bolles (coach), Jim Manferdini, Bill Stark, Rick Willard, Jeff Crary, Mr. Daniel Kane (coach). Row 2: Bill Creighton, Paul LaBroad, Tom Mineo, Bill Anderson, Peter Ouellette, Felix Tranghese, John Stolecki. Row 3: Bob Clark, Bob Ireland, Mark Hadeler, Mike Rafferty,
Armand Gamache
, Dave Gallerani, Tom Sullivan. Row 4: Rich Mondoux, Greg Naylor, Ralph Donohue, Henry Dickinson, Tom Churchill, Bob Wenning, Victor Linden, Paul Stilphen. Not pictured: Todd Cormier.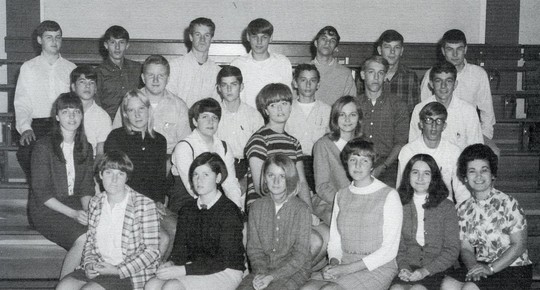 Homeroom photo in Armand's sophomore year. Front row: Linda Gray, Nancy Holland, Mary Holotka, Patricia Hendrick, Ann Marie Hearn, Mrs. Dorothy Allard. Row 2: Vivian Haskell, Deborah Gray, Donna Fiorentino, Deborah Hanson, Andrea Hastings, Andrew Farquharson. Row 3: Dale Goddard, Brian Falk, Stephen Geoffrion, Steven Gagner, John Haetinger, David Gallerani. Row 4: Richard Grimaldi, David Farioli, Mark Hadeler, Douglas Goodrich, David Farrell, Armand Gamache, Peter Garafalo.
Homeroom photo in Armand's junior year. Front row: Mr. Ronald Sarazin, Linda Gray, Vivian Haskell, Karen Esposito, Deborah Gray, Barbara Ducharme. Row 2: Thomas Gorman, Dale Goddard, Stephen Geoffrion, Steven Gagner, Lois Dusenberry, Deborah Hanson, Donna Fiorentino. Row 3:

Armand Gamache

, Douglas Goodrich, John Haetinger, Roy Esposito, John Evans, Bruce Duncan, Andrew Farquharson. Row 4: Brian Falk, Mark Hadeler, Richard Grimaldi, David Gallerani, David Farioli, Peter Garafalo. Not pictured: Donald Eddy, Ann Marie Hearn.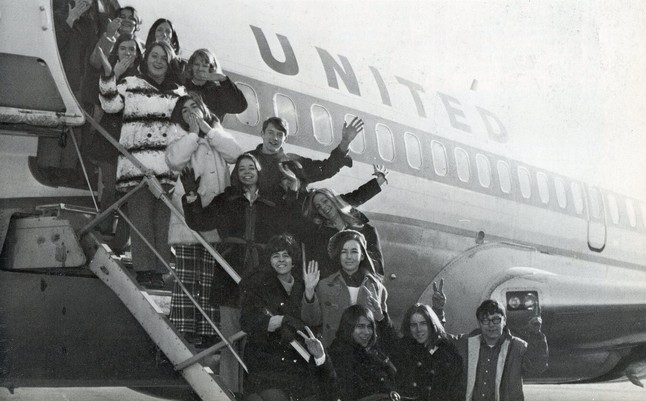 In our senior year, Lynn Belliveau arranged for a yearbook ad at Bradley International Airport titled "Belliveau's Bombers." A wave hello from the jet's steps: Top to bottom: Pat Berard, Lynn Belliveau, Sue Sullivan, Julie Devine, Pam Murphy, Nancy Steitz, Mac White, Beth Davidson, Pam Stenard (hand in front of her face), Sandy Andrews, Nancy Lavertue, Laura Bradley, Christine Stewart, Ann Tesoro, Armand Gamache.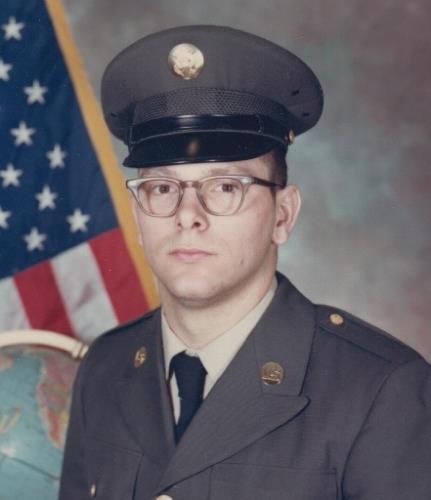 Armand during his time in the U.S. Army.
During our 40th class reunion in 2010, several classmates visited Armand at the rest home where he resided in Springfield, MA. Left to right: Marilyn Medbury Sames, Karen Esposito, Gina Truitt McKinney, Scott Moore, Armand, Donna Anderson, Nancy Lavertue Hurst, and Bruce Moore.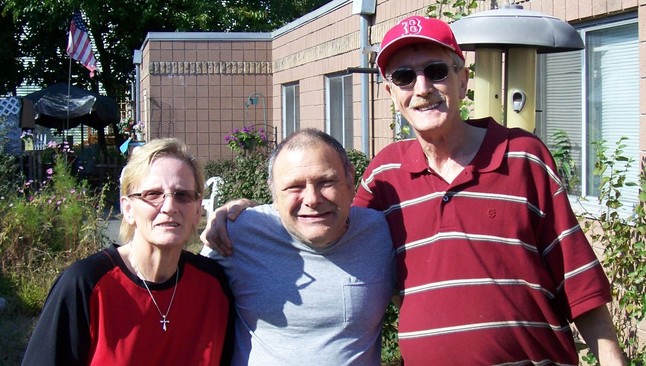 Following the reunion, classmates Garnett Hall Tierney and Jack Evans visited Armand.
To see other tributes, click on the "Life Tributes" link to the left and then on the page of interest.