East Longmeadow High School
Class of 1970
Our Classmates
Melinda Wheeler (Ford)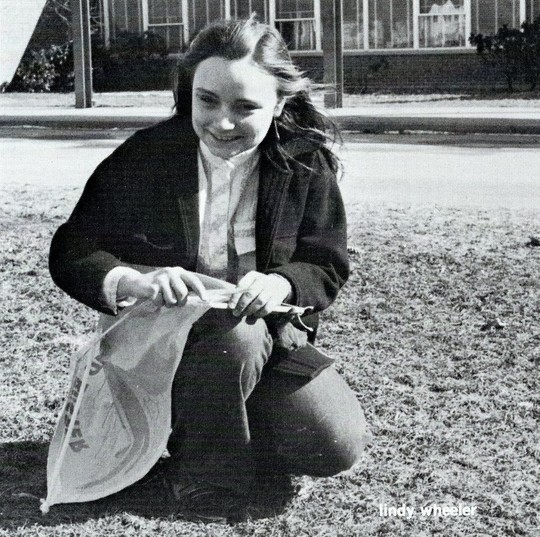 Melinda's senior candid photo.
Our dear classmate Melinda Wheeler (Ford), who was in our class since first grade, passed away on Aug. 13, 2010. She was in the Red Cross Club all four years, serving as its treasurer in her junior year and its president during her senior year.
Here are excerpts from Melinda's obituary, which appeared in The Republican newspaper:
Melinda L. "Lin" (Wheeler) Ford, died Friday, Aug. 13, 2010 at the age of 58. She was born Jun. 16, 1952 in Springfield and was a 1970 graduate of East Longmeadow High School.
Lin lived for many years in the New Haven, CT area, leaving many friends there. She had returned to the area several years ago and was most recently employed at Johnson Memorial Hospital in Stafford Springs, CT. Her hobbies included gardening, baking and spending time with friends and loved ones.
She leaves a son, Brian Ford II, of East Longmeadow; a daughter, Erin Ford also of East Longmeadow; her parents, Harley and Constance (Keller) Wheeler of East Longmeadow; a brother, Harley Wheeler, Jr. of Addison, VT; and three sisters, Diane Drewnowski of East Longmeadow; Leslie Jansen of Barre, MA; and Holly Berry of East Longmeadow.
In lieu of flowers, donations may be made to the Shriners Hospitals for Children, 516 Carew St, Springfield, MA 01104.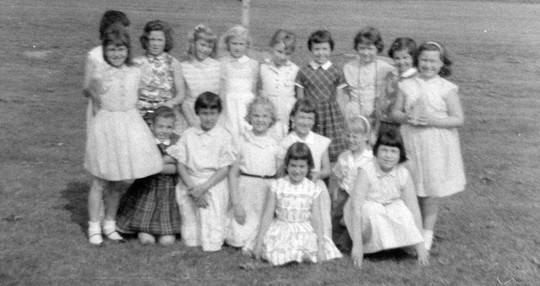 Third grade girls from Mrs. Ravosa's class at Mapleshade School. In front, sitting: Cathy Maurer, Arlene Breau. Row 2, kneeling: Nancy Steitz, Marilyn Gour, Debbie Markham, Suzanne Dreyer, Kathy Pederson. Standing: Julie Devine, Marsha Coons (hidden), Alicia Coles, Susan Wolcott, Sue Wicks, Melinda Wheeler, Cynthia Richards?, Denise Descheneaux, Ellen Zimmerman?, Judi Bliss. Photo courtesy of Arlene Breau Wolfe.

Homeroom photo in Melinda's freshman year. Front row: Susan White, Susan Waterman, Sue Wicks, Susan Wolcott, Gail Vagts, Lynn Vallett, Melinda Wheeler, Nancy Yacovone, Teresa Villamaino, Mr. James Lawrence (homeroom teacher). Row 2: Valarie Weber, Nancy Wrinkle, Jarl Weyant, John Vigliano, Mac White, Rick Willard, Kurt Whitney, Ed Warren. Row 3: Steve Viger, Mark Whyte, Tony Zampiceni, Jim Wilkins, Bob Wenning, Dave Turnberg, Everett Twining. Not pictured: Jane Viveiros, David Wieland.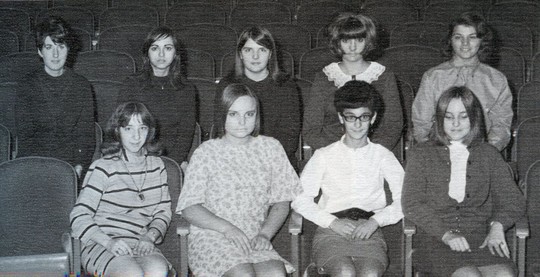 Red Cross Club during Melinda's sophomore year. Front row: Sandra Orr, Melinda Wheeler, Joanne Russo, Diane Wheeler. Row 2: Miss Barbara Condron (advisor), Susan Lyman, Nancy Jenne, Jo Ann Resta, Maria Siano.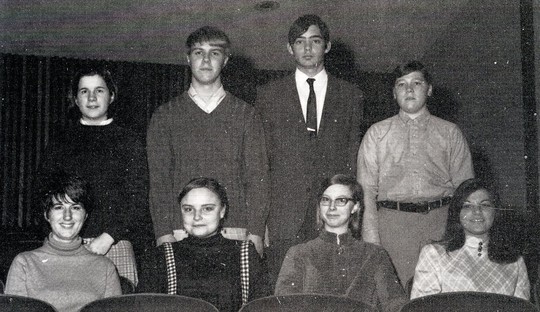 Red Cross Club during Melinda's junior year. Front row: Miss Barbara Condron (advisor), Melinda Wheeler, Priscilla Perusse, Maria Siano. Row 2: Jeanne Symmes, Jim Wilkins, James Gilmartin, David Rowland.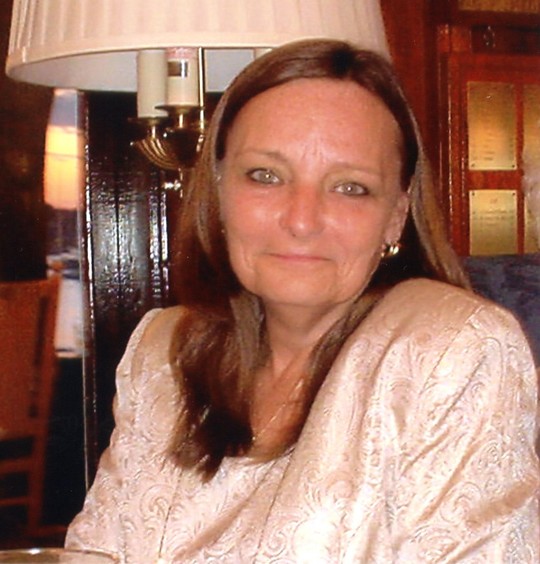 Melinda in 2005. Photo courtesy of the Wheeler family.
To see other tributes, click on the "Life Tributes" link to the left and then on the page of interest.