East Longmeadow High School
Class of 1970
Our Classmates
Susan Belden (Cirella)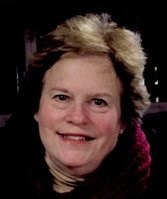 Our dear classsmate Susan Belden Cirella, who was in our class from first through third grades at Center School and Mapleshade School, passed away on Mar. 10, 2020.
Here are excerpts from her obituary which appeared on the website of the Abriola Parkview Funeral Home, Trumbull, CT:

Susan A. Belden Cirella, age 67, beloved wife of Edward J. Cirella of Oxford, CT, passed away on Tuesday, Mar. 10, 2020 at Yale New Haven Hospital.
Born in Springfield, MA on Feb. 10, 1953, she was a daughter of Betty-Ann Belden of Stratford and the late Edward A. Belden.
Susan was a graduate of Bunnell High School and Central Connecticut State University, and lived most of her adult life in Shelton before moving to Oxford.

Before her retirement, she worked at TEAM Inc., of Derby, a social services non-profit organization that helped people in the community, and most recently at Richard O. Belden Dental Clinic in Derby as the office manager.
After moving to The Village at Oxford Greens, she became a core member of the Ridge Club Players Theatre Group and was involved in many other activities. She was a former volunteer at the Umbrella Center Domestic Violence Service of Ansonia.
Susan spent much of her time and found great enjoyment in caring for her mother, children, and grandchildren. She was a devoted wife, daughter, mother, sister, grandmother, and friend, and will be missed by all who knew her.
In addition to her husband, Edward of 45 years and her mother, Betty-Ann, survivors include two loving children, Kimberly A. Cirella and her wife, Kathryn M. Rado of Albany, CA; David E. Cirella and his wife, Tarah Spohn Cirella of Hamden; a sister, Debra L. Halvorsen and her husband, Mark of Madison; two cherished grandchildren, and many nieces and nephews.
Susan cared about supporting services for women. In lieu of flowers, memorial contributions may be made to causes that were dear to her: The Umbrella Center for Domestic Violence, 435 E. Main St., Ansonia, CT 06401 and Cancer Couch Foundation Inc., PO Box 1145, Southport CT 06890.
To see other tributes, click on the "Life Tributes" link to the left and then on the page of interest.