East Longmeadow High School
Class of 1970
Our Classmates
Lynelle Larsen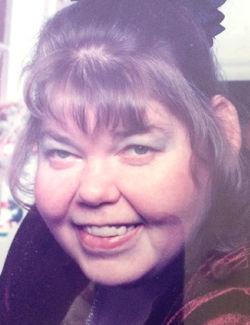 Our dear classmate Lynelle Larsen, who was in our class during second grade at Pleasant View School, passed away on Jan. 5, 2020. Her brother, Derek, who resides in Brandon, VT, was also in our class from first through fourth grades.
Here are excerpts from Lynelle's obituary which appeared in the Rutland Herald newspaper, Rutland, VT:
Lynelle Larsen, 69, of Forest Dale, VT, died Sunday, Jan. 5, 2020 at the residence of her caregiver.

Lynelle was born Dec. 28, 1950 in Waterbury, CT, the daughter of Roy and Merle (Wilder) Larsen.
She was able to enjoy time with her family until her father passed away in 1968. She was then a resident of Brandon Training School until it closed.
She enjoyed arts and crafts. She also spent a lot of time at day care centers reading to little children.
Survivors include her brothers Everett Larsen of New York and Derek (Stephanie) Larsen of Brandon, VT, and a niece, Jane Larsen. She is also survived by longime guardian Cheryl Parker and caregiver Christopher Genier.
Memorial contributions may be made to the Shriners Hospital, in care of Barnard Funeral Home, 3186 US Route 7, Pittsford, VT 05763; or to Specialized Community Care, PO Box 578, East Middlebury, VT 05740.
Here is the second grade roster from Miss Fitzgerald's class in Pleasant View School:
Kathleen Allen, Ellen Bonneville, Koby Borodkin, Debra Campanella, Danny Danio, Valerie Davis, Suzanne Dreyer, Robert Drumheller, John Evans, Linda Farrell, Grace Garcia, Gary Girouard, Susan Hatch, Valerie Jimenez, John Keane,

Lynelle Larsen

, Paul Lieberwirth, Bruce Lindwall, Cynthia Margozzi, August Maserati, Thomas Mineo, Kathryn Pedersen, Eleanor Ramey, Ronald Rennell, Margaret Rohr, Paul Saunders, Mark Simone, Stephen Tesini, Ann Tesoro, Edward Warren, Ellen Zimmerman.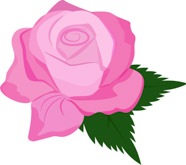 Lynelle's remains are interred in Pine Hill Cemetery, Brandon, VT.
To see other tributes, click on the "Life Tributes" link to the left and then on the page of interest.