East Longmeadow High School
Class of 1970
Our Classmates
Pamela Lutts

Our dear classmate Pamela Lutts, who was in our class from first through third grades, and who later in life became known as Chantel Pierre, passed away on Aug. 15, 2015.
Here are excerpts from her obituary, which appeared in the Westborough News, Westborough, MA:
Chantel Pierre, 62, of Westborough, MA passed away on Saturday, Aug. 15, 2015 in her home.
She was born on Aug. 31, 1952 in Springfield, MA, the daughter of the late Ellsworth N. and Gladys A. (Home) Lutts.
She was a graduate of Lincoln-Sudbury High School and attended Northeastern University, and completed her nursing degree at Framingham State University.
Chantel had been an employee of Stop & Shop in Westborough for 23 years. Prior to this, she was an LPN for hospitals and nursing homes in the area.
She is survived by her sister, Susan L. and her husband, Michael P. Ellenwood of Hopedale; two nieces, Jamie L. Ellenwood and her husband, Kevin Michel of Milford, and Jennifer L. Ellenwood of Hopedale; two grandnieces, Sophia Montes and Isabella Michel, both of Milford; and many cousins in California.
In lieu of flowers, memorial donations may be made to the American Heart Association, PO Box 417005, Boston, MA 02241-7005.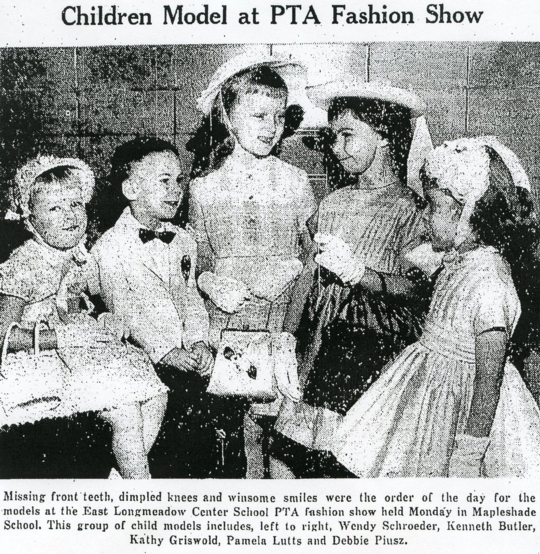 Pamela is seen here during first grade in a Mar. 10, 1959 article in the Springfield Union newspaper.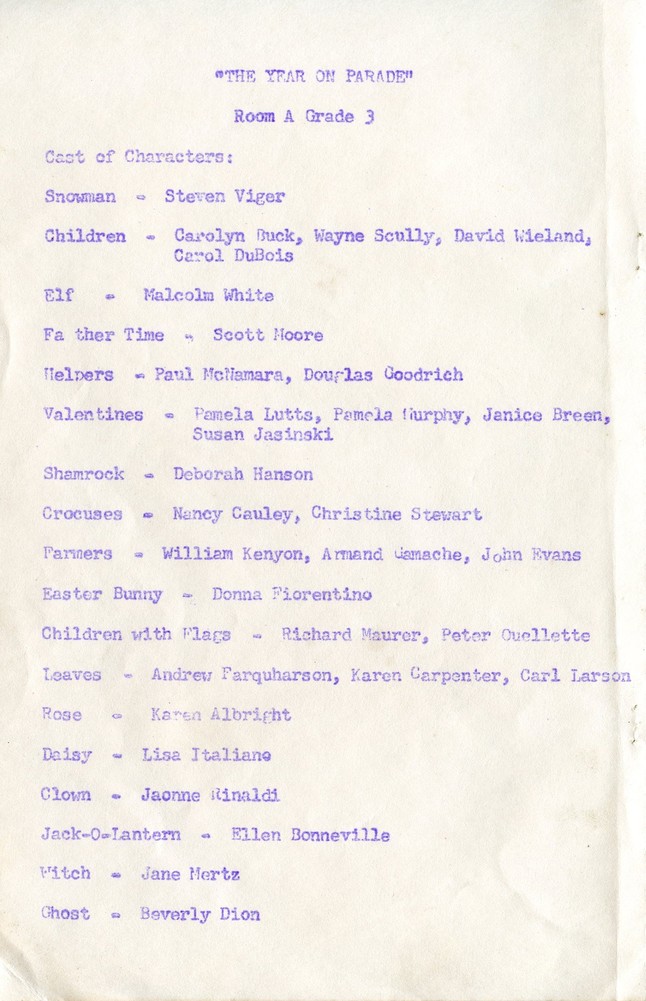 Pamela was one of the Valentines in this play in Miss Shapiro's third grade class at Mapleshade School.
To see other tributes, click on the "Life Tributes" link to the left and then on the page of interest.