East Longmeadow High School
Class of 1970
Our Classmates
Stephen Tesini

Stephen in 1970 during his junior year.
Our dear classmate Stephen Tesini, who was in our class from first through fifth grades at Pleasant View, Mapleshade, and Mountain View Schools, passed away on May 2, 2017. After fifth grade, he joined the ELHS Class of 1971. However, he only stayed through eleventh grade and did not graduate.
Here are excerpts from Stephen's obituary, which appeared in The Republican newspaper:
Stephen W. Tesini of South Hadley, MA passed away on Tuesday, May 2, 2017.
Originally from East Longmeadow, he was born on Apr. 22, 1952 to Barbara and Adolpho Tesini.
He was a loving husband and devoted father and brother. He will be missed by all who knew him.
He enjoyed fishing, watching NASCAR, working on cars, and loved anything to do with Harley Davidson motorcycles.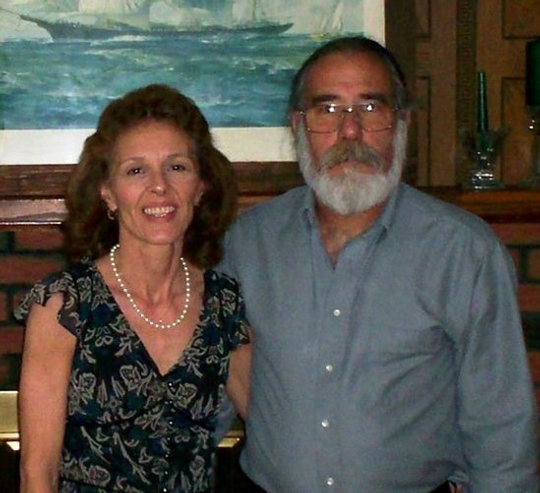 Stephen with his wife, Tina in 2010.
To see other tributes,click on the "Life Tributes" link to the left and then on the page of interest.