East Longmeadow High School
Class of 1970
Our Classmates
Arthur Cook
Our dear classmate Arthur Cook, who went by his middle name of Bradford, and was in our class from first through eighth grades at Center, Mapleshade, and Birchland Park Schools, passed away on Sep. 1, 2013.
At this time, we have no additional details on Bradford's life or passing. Please

contact us

if you have a photo of him or any information we may add to his tribute.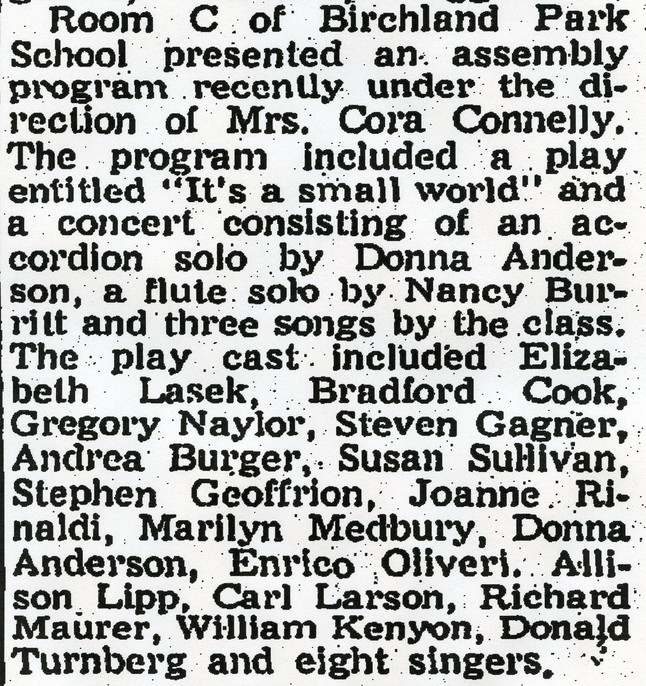 Apr. 14, 1964 article in Springfield Union newspaper, when Bradford was in Mrs. Connelly's sixth grade class.
To see other tributes, click on the "Life Tributes" link to the left and then on the page of interest.