East Longmeadow High School
Class of 1970
Our Classmates
David Emerson

Homeroom photo in David's freshman year. Front row: Kristine D'Angelo, Patricia Donovan, Lois Dusenberry, Beverly Dion, Suzanne Dreyer, Jeanne Donovan, Debra David, Denise Descheneaux, Barbara Ducharme, Anna D'Angelo, Mrs. Rachel Fleming. Row 2: Julia Devine, William Creighton, Michael DiMonaco, Donald Eddy, Mitchell Dante, Henry Dickinson, Beth Davidson, Karen Esposito. Row 3: Fred Doersam, William Davis,

David Emerson

, Ralph Donohue, David Farioli, Bruce Duncan, John Evans, Michael Doe. Not pictured: Brian Falk, Noreen Dubour.
Our dear classmate David Emerson, who was in our class during ninth grade, passed away on Oct. 2, 2015.
Here are excerpts from his obituary, which appeared in the Lincoln Herald newspaper, Lincolnton, NC:
David Lester Emerson, age 64, of 1864 Rhyneland Road in Lincolnton, NC, died on Friday, Oct. 2, 2015.
Mr. Emerson was born Mar. 5, 1951 in Angola, IN to Charlotte Louise Grover Thomas and the late Donald Austin Emerson. He served in the United States Marines during the Vietnam War and then later worked as a truck driver.
He is survived by his wife, Nancy Malone Emerson of the home; a son, Eric Emerson of Lincolnton; two grandchildren, Haley Emerson and Alex Emerson, both of Lincolnton; his mother, Charlotte Thomas of Massachusetts; two brothers, Karl Emerson of California, and Mike Emerson of South Carolina; and two sisters, Georgia Kopel of California, and Francis Emerson of Massachusetts.
Memorials may be made to the American Diabetes Association, 222 S. Church St., Suite 336M, Charlotte, NC 28202.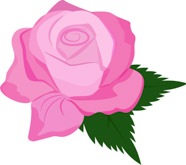 David's remains are interred in Hulls Grove North Cemetery, Lincoln County, North Carolina.
To see other tributes, click on the "Life Tributes" link to the left and then on the page of interest.