East Longmeadow High School
Class of 1970
Our Classmates
John "Doogee" Dlugos
Our dear classmate John Dlugos, who was in our class from first through seventh grades at Pleasant View, Mapleshade, and Birchland Park schools, passed away on Mar. 10, 2009.
Here are excerpts from his obituary, which appeared in the Washington Post newspaper, Washington, D.C.:
John Anthony Dlugos (age 57) "Doogee" passed away peacefully onTuesday, Mar. 10, 2009.
John was born in Springfield, MA to Frank J. and Mary C., later of Alexandria, VA.
He was preceded in death by his parents and brother, Timothy, a Christian brother of Yale Divinity School and published poet.
John is survived by his 83 brothers and sisters of the Santa Claus Yacht Club and adoring friends too numerous to count.
In lieu of flowers, please make donations to Santa Claus Yacht Club, PO Box 1813, Alexandria, VA 22313.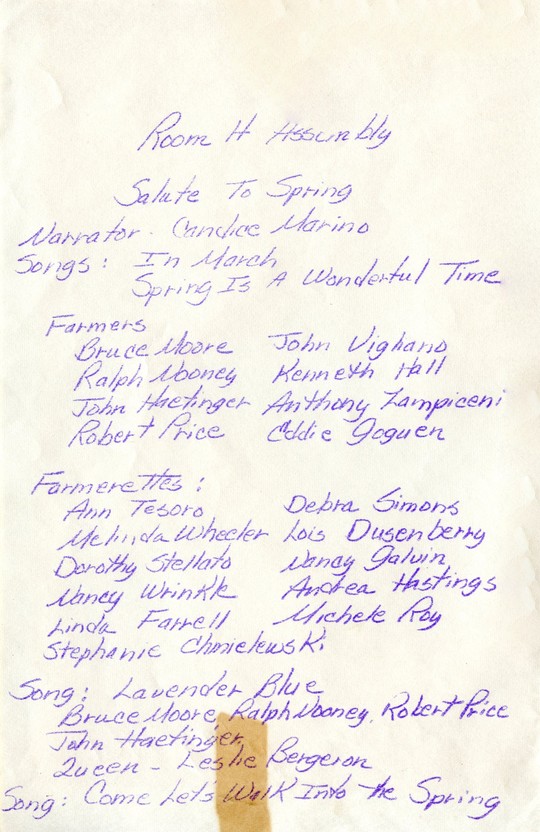 John appeared in this play program by Miss Ruel's class during fourth grade at Mapleshade School. See his character on the second page.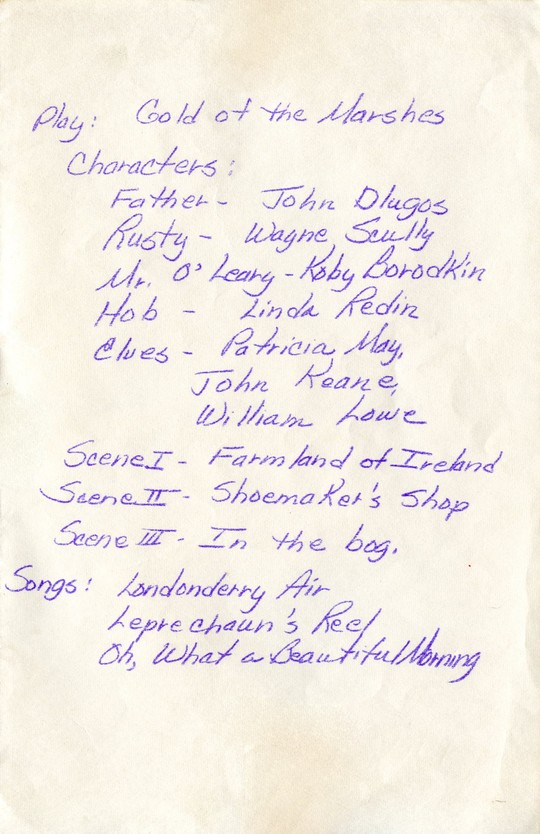 To see other tributes, click on the "Life Tributes" link to the left and then on the page of interest.