East Longmeadow High School
Class of 1970
Our Classmates
Margaret Rohr
Our dear classmate Margaret Rohr, who was in our class from first through third grades at Pleasant View and Mapleshade Schools, passed away on Aug. 24, 1967.
Here are excerpts from her obituary, which appeared in the Springfield Union newspaper:
Miss Margaret A. Rohr, 14, daughter of Dr. Walter T. Rohr of Jacksonville, Fla., and Mrs. Helen (Bennett) Rohr of 153 Dartmouth Terrace, Springfield, died Thursday, Aug. 24, 1967 in Springfield Hospital.
Miss Rohr reportedly had a congenital heart condition.
Born in this city, she was a communicant of St. Michael's Cathedral and a student at Ursuline Academy.
Besides her parents, she leaves her maternal grandmother, Mrs. Margaret (Donoghue) Bennett, and an aunt, Mrs. Erna (Bennett) Webb, both of this city.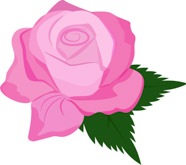 Margaret's remains are interred in Saint Michael's Cemetery, Springfield, MA.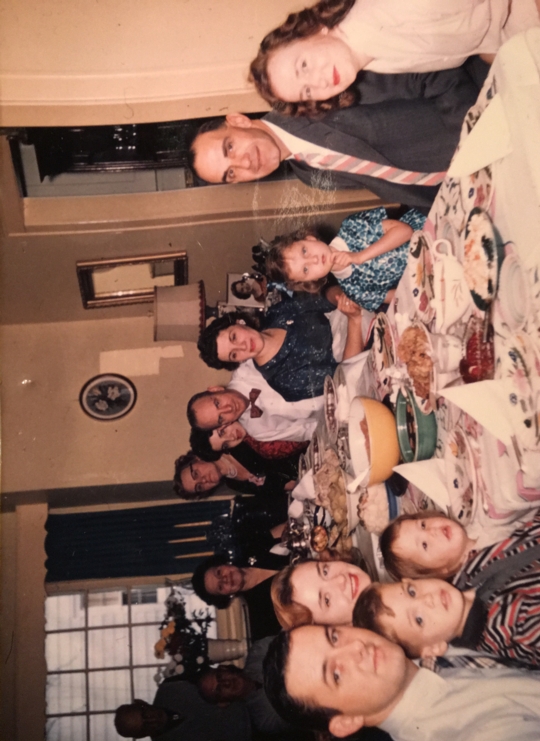 Margaret, in blue dress, with relatives around 1958. Left side of table: Mr. Frank and Mrs. Beverly Kelly with their children, Dave and Tracy. Right side of table, right to left: Mrs. Helen and Dr. Walter Rohr (Margaret's parents), Margaret, Marilyn Greaves, Harry Greaves, Susan Greaves, Esther Rohr, Edith Rohr. Photo courtesy of Tracy Kelly Landry.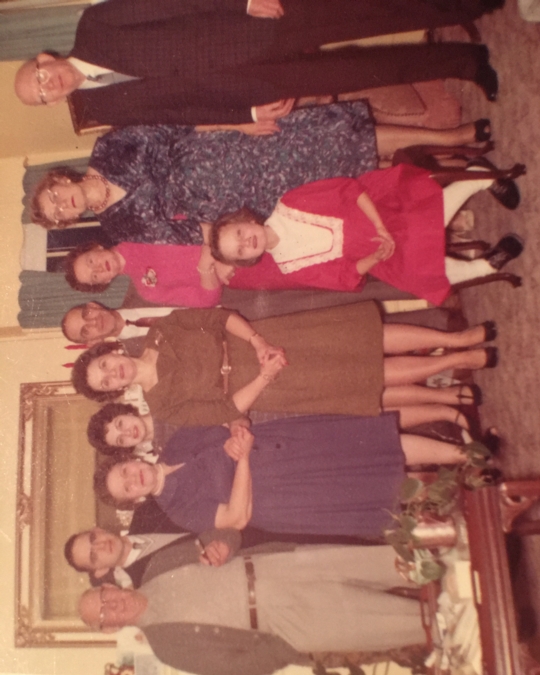 Margaret, seated in front, with her relatives, including her mother and father (in brown dress and brown suit). Photo courtesy of Tracy Kelly Landry.
To see other tributes, click on the "Life Tributes" link to the left and then on the page of interest.