East Longmeadow High School
Class of 1970
Our Classmates
Kathleen Allen (Sullivan)
Our dear classmate Kathleen Allen (Sullivan), who was in our class at Pleasant View School during first and second grades, passed away on Jan. 30, 2006.
Here are excerpts from her obituary, which appeared in the Brattleboro Reformer newspaper, Brattleboro, VT:
Kathleen M. (Allen) Sullivan, 53, died on Monday, Jan. 30, 2006, in Golden, CO after a year-long battle with cancer.
She was born on Aug. 2, 1952 in Hartford, CT and was raised in East Longmeadow, MA, and attended public schools there.
After briefly living in Richmond, VA she moved to Golden in 1978, then in 1985 returned to New England and settled in Cambridgeport, VT.
Last summer, she returned to Golden and was living there with her lifelong best friend and caregiver, Suzanne Laurion at the time of her death.
Until her illness, she was employed at HCRS in Bellows Falls, VT. Prior to that she worked at Vermont Academy in Saxtons River, VT. She also spent many years at Vermont Graphics in Bellows Falls. She enjoyed hunting, fishing, and riding her Harley.
She is survived by two sons, Thomas of Windsor, VT, and Daniel and his wife, Stephanie of Brawley, CA; four grandhildren, Michael of Vermont and Skyler, Kaleb, and Bailey of California; her mother, Florence Allen of Port St. Lucie, FL; a sister, Linda Laviolette and her husband, David of Palmer, MA; three brothers, Thomas Goodrich and his wife, Joanne of Ware, MA; Michael Allen and his wife, Karen of Springfield, MA; and Mark Allen of Fayetteville, NC; and several nieces and nephews.
Donations may be made in her memory to the Hospice of Saint John, 1320 Everett Court, Lakewood, CO 80215.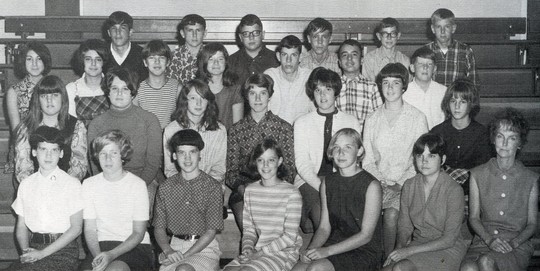 Homeroom photo in Kathleen's freshman year. At this time, she was in the ELHS class of 1971. Front row: Kathryn
Anderson, Joanne Bergamini, Marie Anderson, Deborah Angers, Carolyn Anderson,

Kathleen Allen

, Miss Connors (later Mrs. Payne). Row 2: Michelle Benoit, Dianne Brunelle, Diane Adams, Sharon Bode, Sandra Arlotta, Betsy Barclay, Rebecca Blackledge. Row 3: Joan Bartone, Susan Basile, Kathryn Brega, Cynthia Bean, Peter Boucher, Daniel Agostino, Jeffrey Boulrice. Row 4: Dennis Brasile, Jon Botta, Edward Buckley, Kevin Brown, Robert Brayley, Kenneth Andwood. Not pictured: Mark Anzalotti, Richard Arbour.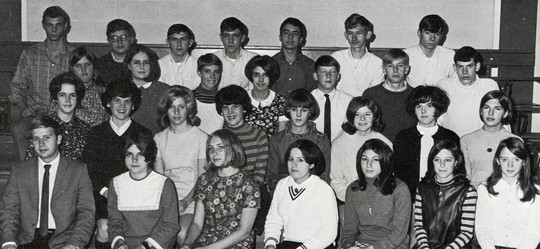 Homeroom photo in Kathleen's sophomore year. At this time, she was in the ELHS class of 1971.
Front row:
Mr. Craig Low, Kathleen Allen, Carolyn Anderson, Lynette Chavez, Joan Bartone, Deborah Angers, Diane Adams. Row 2: Betsy Barclay, Kathryn Anderson, Joanne Bergamini, Marie Anderson, Rebecca Blackledge, Cynthia Bean, Sandra Arlotta, Kathryn Brega. Row 3: Michelle Benoit, Dianne Brunelle, Sharon Bode, Susan Basile, Jeffrey Boulrice, Kenneth Andwood, Peter Boucher. Row 4: William Kattler, Edward Buckley, Jon Botta, Kevin Brown, Daniel Agostino, Mark Anderson, Mark Anzalotti.
To see other tributes, click on the "Life Tributes" link at the left and then on the page of interest.