East Longmeadow High School
Class of 1970
Our Classmates
Don Turnberg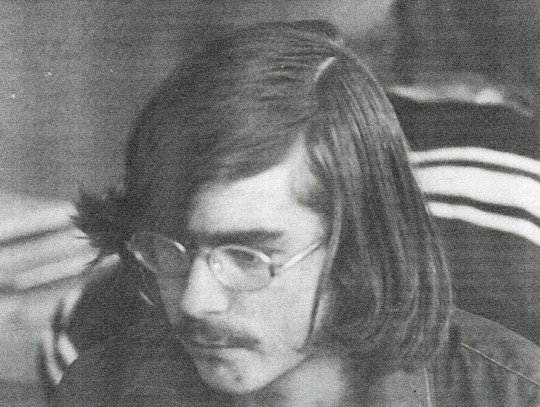 Don during his senior year in 1971.
Our dear classmate Don Turnberg, who was in our class from first through seventh grades, passed away on Thursday, Feb. 11, 1993. He was the twin brother of classmate Dave Turnberg and graduated from ELHS in 1971.
Following graduation, he enlisted in the U.S. Army and served for four years.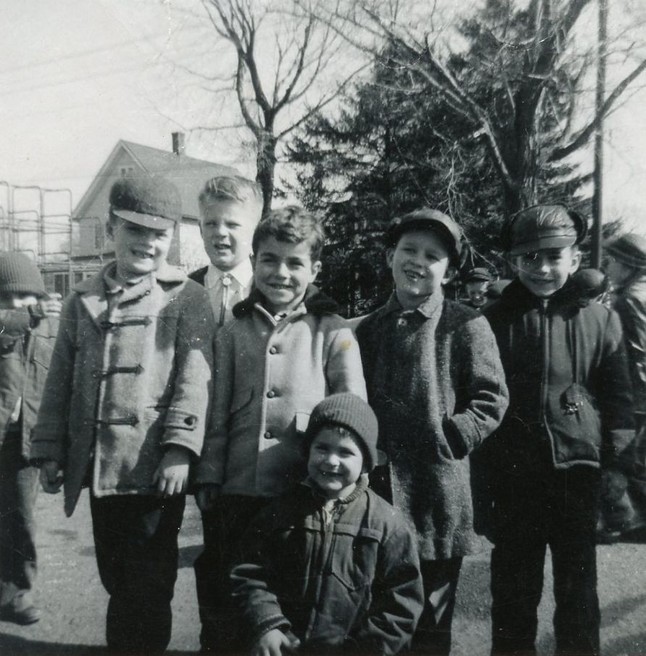 This photo was taken in March or April 1959 at Center School while we were in first grade, possibly during recess. Note the jungle gym in the background. In front: Don Turnberg. Standing:
Unknown (hand raised), Jeff Vanderscoff, Scott Moore, John McLane, unknown, Jarl Weyant. Photo courtesy of Bruce Moore.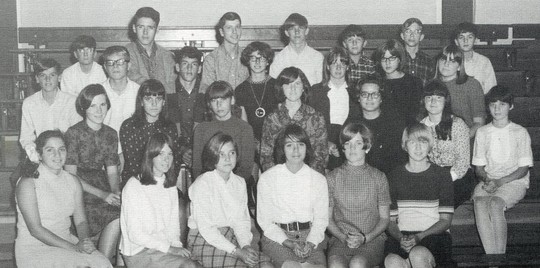 Homeroom photo in Don's freshman year. Front row: Miss Shirley Pottern, Janice Worthington, Diane Wheeler, Barbara Zuccalo, Lisbeth Williams, Lynne Wallace. Row 2: Linda Williams, Susan Wilson, Jane Wrinkle, Christine Whitlock, Patricia Vecchiarelli, Patricia Vadnais, Mary Ann Viveiros. Row 3: William Tyler, Geoffrey Weigand, Enrico Villamaino, Kristine White, Maureen Whalen, Fleda Weyant, Carol Van Wagner. Row 4:

Don Turnberg

, Baxter Yeaton, James Wilson, William Wood, David Westcott, Mark Willis, Charles Villamaino. Not Pictured: Phyllis Vogel.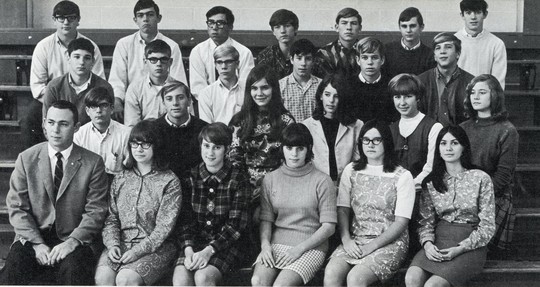 Homeroom photo in Don's sophomore year. Front row: Mr. Gary Bunce, Nancy Smith, Charlotte Thompson, Elizabeth Soffan, Diane Swayger, Susan Shea. Row 2:

Don Turnberg

, David Taylor, Ellene Smith, Beverly Stockwell, Patricia Teden, Karalee Shaw. Row 3: Joseph Stranch, Paul Stanton, Bradley Smith, Stephen Tesini, Paul Sistare, Phillip Towle. Row 4: Robert Streeter, Michael Redin, Sebastiano Siano, Brian Smith, David Thodal, Marc Smith, David Smith. Not pictured: Barbara Thomas, Thomas Thompson, Peter Tilden.
To see other tributes,click on the "Life Tributes" link to the left and then on the page of interest.