East Longmeadow High School
Class of 1970
Our Classmates
Gary Serwatka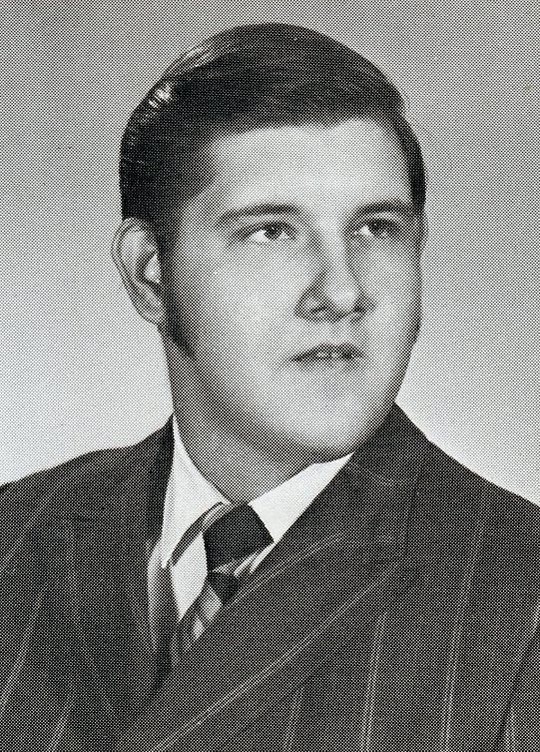 Gary in 1971 (senior portrait).
Our dear classmate Gary Serwatka, who was in our class from first through third grades at Center and Mapleshade Schools, passed away on Dec. 27, 1982. He graduated from ELHS in 1971.
Here are excerpts from his obituary, which appeared in the Springfield Union newspaper:
Navy Engineman First Class Gary A. Serwatka, 30, of 276 Parker St., East Longmeadow, died of natural causes Monday, Dec. 27, 1982 in Davis Grant Medical Center, Travis Air Force Base, Calif.
He was stationed at Mare Island Navy Yard, Calif.
Born in Chicopee, he was a 1971 graduate of East Longmeadow High School.
Before his enlistment, he worked for Hano Business Forms, Inc., and Banner Machine Co., both in Springfield.
He played the accordion and bass guitar for numerous bands, including the Royels.
He was a member of the Springfield Musicians Union and Bethany Assembly of God Church, Springfield.
He leaves his parents, Stanley and Jean (Walzcak) Serwatka.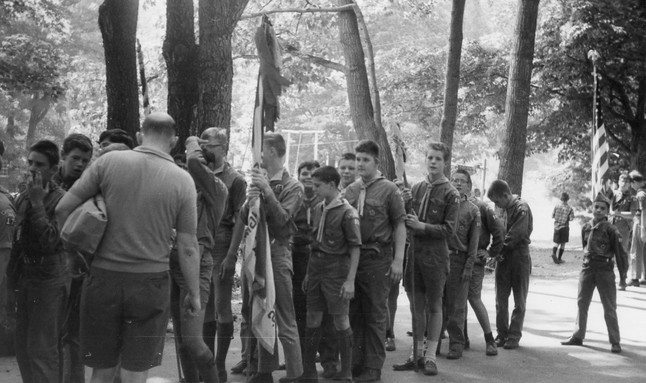 Gary with East Longmeadow Boy Scout Troops 99 and 179 at the Horace A. Moses Scout Reservation, Woronoco, MA in the summer of 1965. Left to right: unknown, unknown, unknown, unknown, Mr. Ken Rose (Troop 99 scoutmaster, back to camera), unknown, Malcolm Butler (ELHS 1969), Richard Reis (ELHS 1968), Marty Parks (ELHS 1971), Dave Carpenter, Bruce Moore, Gary Serwatka, Scott Moore, Koby Borodkin (with us through 9th grade), Jan Borodkin (face hidden), John Moore (ELHS 1971), unknown. Photo courtesy of Mr. Robert Moore.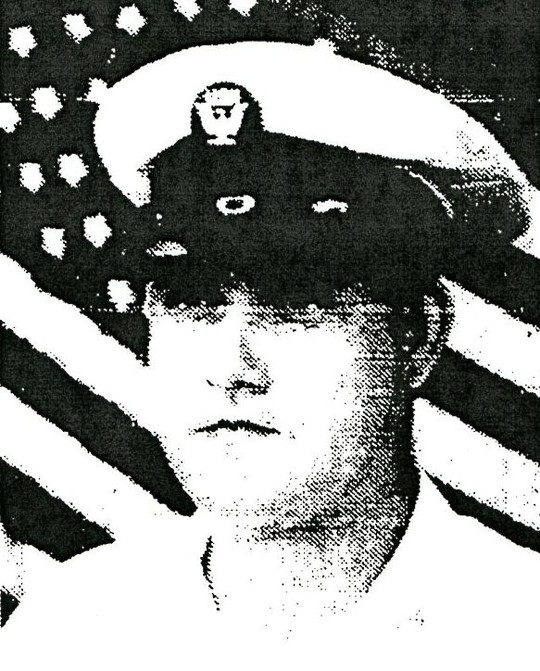 Gary in 1970 in his junior year and on active duty in the U.S. Navy following graduation.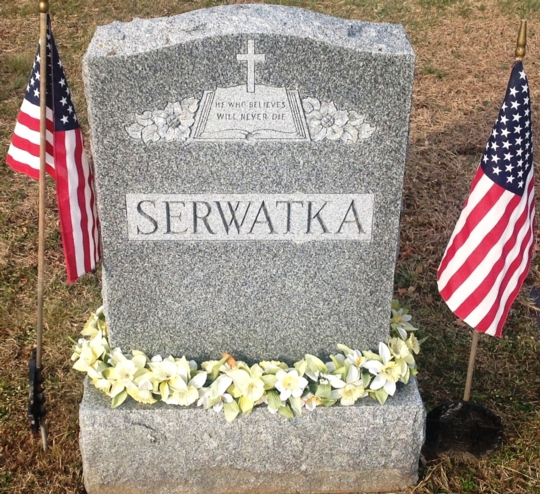 Serwatka family headstone in Island Pond Cemetery, Ludlow, MA. Photo courtesy of Steve Sawyer.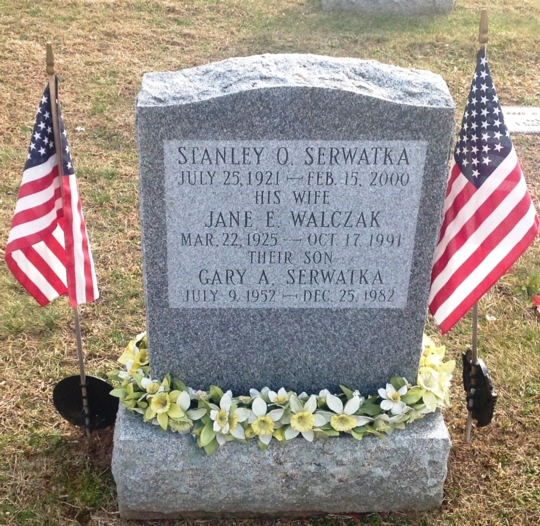 Reverse of Serwatka family headstone. Photo courtesy of Steve Sawyer.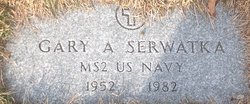 Gary's gravestone. MS2 was his rank in the U.S. Navy. It stands for Mess Attendant Specialist Petty Officer Second Class.
Photo courtesy of Steve Sawyer.
To see other tributes, click on the "Life Tributes" link to the left and then on the page of interest.