East Longmeadow High School
Class of 1970
Our Classmates
Bruce McClure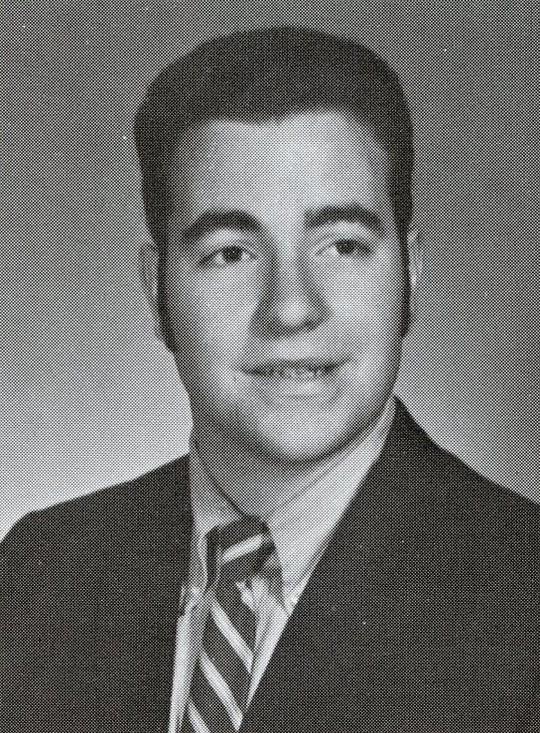 Bruce in 1970 and in 1971 (senior portrait).
Our dear classmate Bruce McClure, who was in our class from first through third grades at Center and Mapleshade Schools, passed away on Sep. 10, 1997. He graduated from ELHS in 1971.
Here are excerpts from his obituary, which appeared in the Springfield Union-News newspaper:
Bruce Allan McClure, 44, of 39 Celtic Court, Enfield, a teacher in the Springfield school system, died Wednesday, Sep. 10, 1997 at his home after an illness.
He was an eighth-grade special education teacher at Gerena Middle School in Springfield for the past five years. Previously, he was employed at Preston Engravers in Windsor Locks for several years.
Born in Springfield, he was a graduate of East Longmeadow High School and earned his bachelor's and master's degrees at American International College in Springfield.
He lived in East Longmeadow for several years, prior to moving to Enfield in 1983. He was a member of the Springfield Wesleyan Church, where he was involved with the youth group and a member of the Gideons.
He also belonged to the Massachusetts Teachers Association and the National Education Association. He was active in the Enfield Soccer Club as a volunteer and assistant coach.
He leaves his wife, Patti (Crowley) McClure; his twin daughters and a son, Kristen Mary, Kari Anne, and Kenneth Michael, all at home; and his father, Kenneth W. McClure of East Longmeadow. He was predeceased by his twin brother, Kenneth W. McClure, Jr.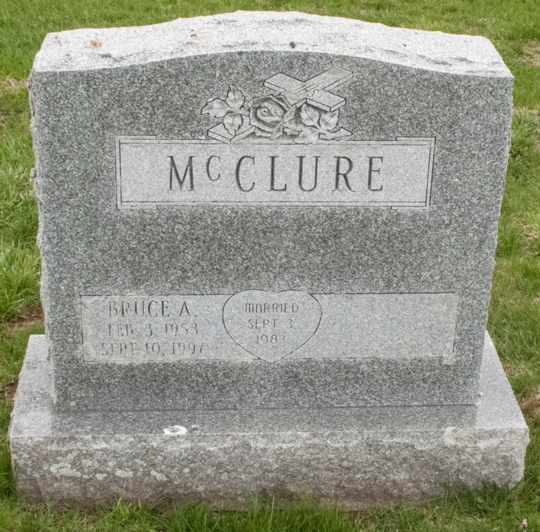 Bruce's headstone at New Saint Patrick's Cemetery, Enfield, CT. Photo courtesy of M. Simonds.
To see other tributes, click on the "Life Tributes" link to the left and then on the page of interest.