East Longmeadow High School
Class of 1970
Our Classmates
David Lariviere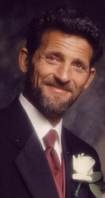 David in 1970 and later in life.
Our dear classmate David Lariviere, who was in our class during seventh grade, passed away on Feb. 11, 2014 from the effects of cancer. He graduated from ELHS in 1971.
Here are excerpts from his obituary, which appeared in The Republican newspaper:
David A. Lariviere, 63, passed away on Feb. 11, 2014. He was a graduate of East Longmeadow High School and served in the U.S. Air Force during the Vietnam War.
He was a self-employed carpenter in the area for many years.
He enjoyed camping, fishing, hunting, and vacationing on Cape Cod, and was a member of the American Legion in East Longmeadow. He also enjoyed collecting antiques, and was an avid New England sports fan.
He was predeceased by his wife, Constance (Walker) Lariviere on May 2, 2010. David leaves his children, Stephen Crafts and his wife, Elizabeth of Wilbraham, John Crafts of Springfield, Scott Crafts of Stafford Springs, CT, Lynne Bottum and her husband, Chad of Wilbraham, and Julie Rogers and her husband, Mike of Somers, CT; his much loved grandchildren, Courtney, Alex, Matt, Emily, Rachel, Braden, Norah, and Chris; siblings Raymond, Gerald, and Dennis Lariviere, and sisters, Peggy Herman and Louise Grady; as well as many nieces and nephews.
In lieu of flowers, memorial donations may be made to Disabled American Veterans, PO Box 14301, Cincinnati, OH 45250.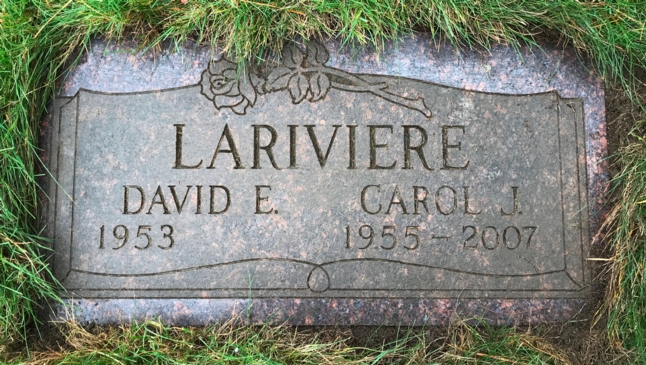 David's marker in Hillcrest Park Cemetery, Springfield, MA.
Note: David's older brother, Dennis, who was in our class during eighth and ninth grades, passed away in 2017. Please

click here

for his tribute.
To see other tributes, click on the "Life Tributes" link to the left and then on the page of interest.