East Longmeadow High School
Class of 1970
Our Classmates
Bill Stark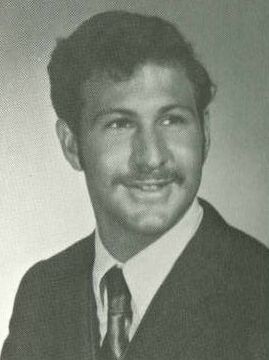 Bill's senior portrait.
Our dear classmate Bill Stark, who was in our class from first through tenth grades, passed away on Nov. 13, 2001. He graduated from East Longmeadow High School in 1971.
Bill was on the football team during his freshman and junior years.
Here are excerpts from his obituary, which appeared in the Springfield Union-News newspaper:
William E. Stark, 49, of Butternut St., Springfield, died Tuesday, Nov. 13, 2001 at Baystate Medical Center.
Born in Chicopee, he was a graduate of East Longmeadow High School, and had lived in Springfield for more than 20 years. He worked as a correctional officer at the Osborn Correctional Facility in Somers, Conn. for 19 years.
He is survived by his wife of eight years, Shirley A. (Harrison) Stark; two daughters, Samantha A. Stark of Springfield and Alexandra M. Stark of Holyoke; two stepsons, Robert C. Meadows of Springfield, and Michael H. Meadows of Bristol, Conn.; as well as one granddaughter, Kali Meadows, and a niece, Christina Pellegrino of Springfield.
In lieu of flowers, contributions in Bill's memory to Brightside for Families and Children, 2112 Riverdale Rd., West Springfield, MA 01089 would be appreciated.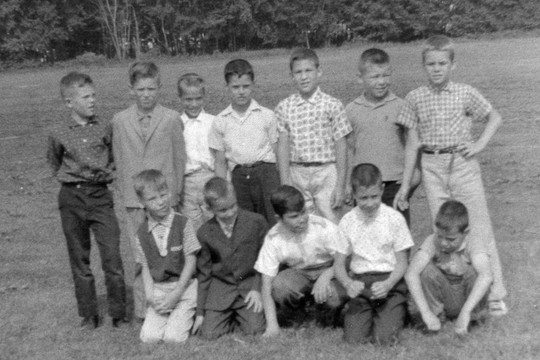 Third grade boys from Mrs. Ravosa's class at Mapleshade School. Front row: John Illig, William Lowe?, Carl Porcelli, Steve Tesini, John Ouellette. Standing: Bill Scheumann, Ken Hall, Doug Kenyon, Dave Carpenter, Bill Stark, Bruce Moore, Arthur Valonen. Photo courtesy of Arlene Breau Wolfe.

Homeroom photo in Bill's freshman year. Front row: Donna Tranghese, Dot Stellato, Dorene Tremblay, Paula Seligman, Debra Simons, Ann Tesoro, Maria Siano, Nancy Steitz, Jeanne Symmes, Mr. Alexander Nickett. Row 2: Stan Sroka, Mark Simone, Barry Tuck, Ken Sheret, Clark Swanson, Gina Truitt, Pamela Stenard, Sue Sullivan, Gail Taylor. Row 3: Paul Stilphen, Chuck Taylor, Wayne Scully, Willard Troy, Bill Stark, John Stolecki, Tom Sullivan, Wayne Soffan, Felix Tranghese. Not pictured: Bill Schmitter, Bill Soares, Sharon Soares, Nancy Sroka.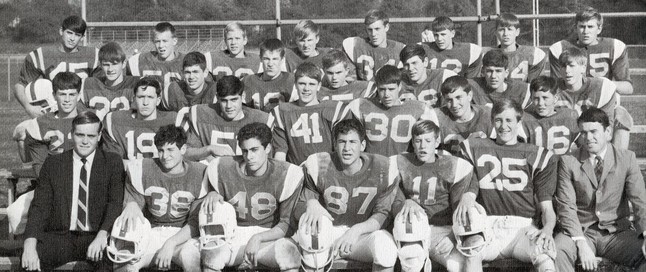 1966 freshman football team. Front row: Mr. Richard Bolles (coach), Wayne Scully, Jim Manferdini, Bill Stark, Rick Willard, Jeff Crary, Mr. Daniel Kane (coach). Row 2: Bill Creighton, Paul LaBroad, Tom Mineo, Bill Anderson, Peter Ouellette, Felix Tranghese, John Stolecki. Row 3: Bob Clark, Bob Ireland, Mark Hadeler, Mike Rafferty, Armand Gamache, Dave Gallerani, Tom Sullivan. Row 4: Rich Mondoux, Greg Naylor, Ralph Donohue, Henry Dickinson, Tom Churchill, Bob Wenning, Victor Linden, Paul Stilphen. Not pictured: Todd Cormier.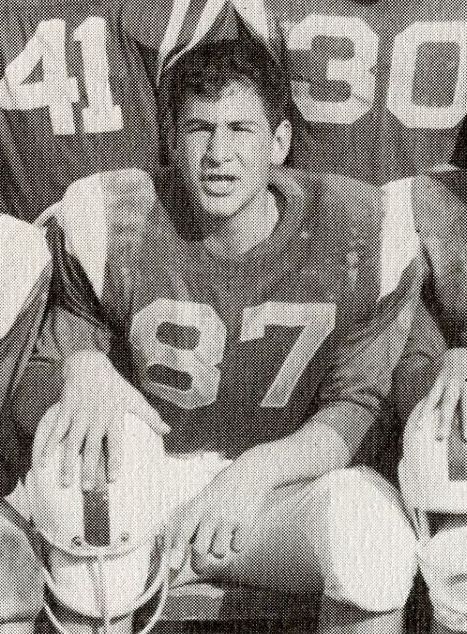 Close-up of Bill on the freshman football team.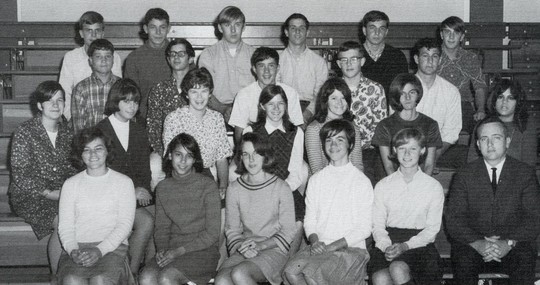 Homeroom photo in Bill's sophomore year. Front row: Maria Siano, Christine Stewart, Ann Tesoro, Nancy Steiz, Nancy Sroka, Mr. James Dowd (homeroom teacher). Row 2: Jeanne Symmes, Paula Seligman, Gail Taylor, Sue Sullivan, Pamela Stenard, Donna Tranghese, Dot Stellato. Row 3: Mark Simone, Wayne Soffan, John Stolecki, Bill Scheumann, Bill Stark. Row 4: Clark Swanson, Stan Sroka, Paul Stilphen, Wayne Scully, Felix Tranghese, Chuck Taylor. Not pictured: Tom Sullivan.

Varsity football team in Bill's junior year. Front row: coaches Mr. Edward Modzelewski and Mr. Robert Dobias, Jim Manferdini, Felix Tranghese, Jeff Crary, Mike Keane, Rich Willard, Mr. Francis Dutille (coach). Row 2: Bill Creighton, Tom Mineo, Wayne Scully, Peter Garafalo, Dennis Killoren, Donald Thomas, Michael Creighton. Row 3: Richard Cormier, Mark Pozzi, Rene Young, Todd Cormier, Kurt Whitney, David Correale, Robert Bailey. Row 4: Sebastiano Siano, Kevin Keilty, Timothy Bartlett, William Gowash, Rochard Dion, William Marazzi. Row 5:
Bill Stark
, Gary Halon, Scott Grabowshi, Allan Phillips, Craig White, Kevin Porter, Tom McCabe. Not pictured: Greg Naylor, and managers Paul Messenger and Steve Viger.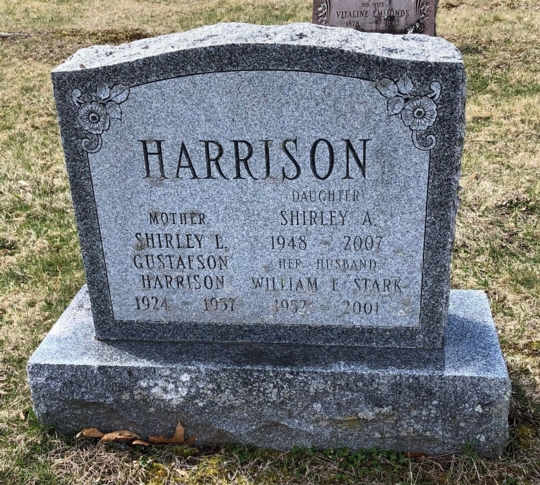 Bill's headstone in East Cemetery, Manchester, CT.
To see other tributes, click on the "Life Tributes" link to the left and then on the page of interest.