East Longmeadow High School
Class of 1970
Our Classmates
John Vigliano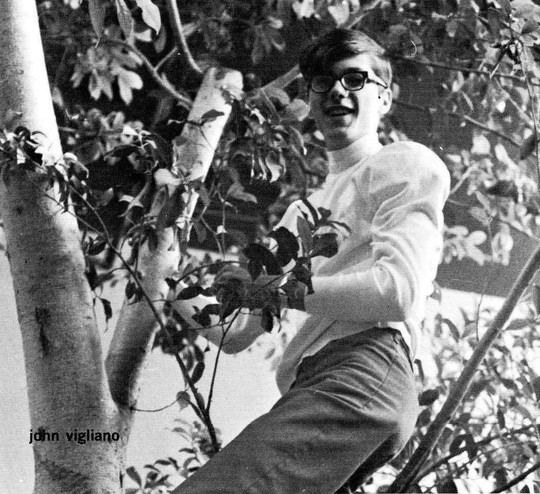 John's senior candid photo.
Our dear classmate John Vigliano, who was in our class since first grade, passed away in a motorcyle accident in Lake County, Florida, near his home in Titusville, Florida on Feb. 23, 2010.
Here are excerpts from his obituary, which appeared in The Republican newspaper, combined with inputs from his sister, Paula Vigliano Sprague:

John A. Vigliano, Jr., 57, died Tuesday, Feb. 23, 2010 in Titusville FL. He was born in Springfield and grew up in East Longmeadow, graduating from East Longmeadow High School.
John worked for various trucking companies. He enjoyed playing golf, pool, bowling, and riding his motorcycle.
He was predeceased by his mother, Josephine (Valley) Vigliano. He leaves behind his three children, John Vigliano III, Karen (Vigliano) Duffy and her husband Sean Duffy, and David Vigliano; his father, John A. Vigliano, Sr.; two brothers, Mark (ELHS 1978) and Gary Vigliano (ELHS 1976), two sisters, Joanne (Vigliano) Claire (ELHS 1975) and Paula (Vigliano) Sprague (ELHS 1973), and many aunts, uncles, cousins, nieces and nephews.
Note: John's sister, Paula Vigliano Sprague, has joined our site as a guest member. Please feel free
to contact her by clicking on the
Classmate Profiles
page, scrolling down to Guest Members, and clicking on her name, or by clicking on her name in the message below.

Homeroom photo in John's freshman year. Front row: Susan White, Susan Waterman, Sue Wicks, Susan Wolcott, Gail Vagts, Lynn Vallett, Melinda Wheeler, Nancy Yacovone, Teresa Villamaino, Mr. James Lawrence (homeroom teacher). Row 2: Valarie Weber, Nancy Wrinkle, Jarl Weyant, John Vigliano, Mac White, Rick Willard, Kurt Whitney, Ed Warren. Row 3: Steve Viger, Mark Whyte, Tony Zampiceni, Jim Wilkins, Bob Wenning, Dave Turnberg, Everett Twining. Not pictured: Jane Viveiros, David Wieland.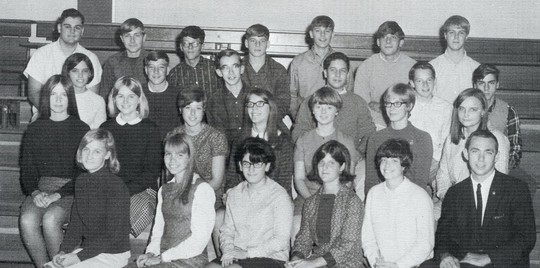 Homeroom photo in John's sophomore year. Front row: Sue Wicks, Lynn Vallett, Teresa Villamaino, Nancy Yacovone, Mr. Gary Bunce (homeroom teacher). Row 2: Susan White, Susan Waterman, Valarie Weber, Susan Wolcott, Jane Viveiros, Nancy Wrinkle, Melinda Wheeler. Row 3: Gina Truitt, Rick Willard, Jarl Weyant, Tony Zampiceni, Mac White, Dave Turnberg. Row 4: Steve Viger, Barry Tuck, John Vigliano, Kurt Whitney, Bob Wenning, Mark Whyte, Jim Wilkins.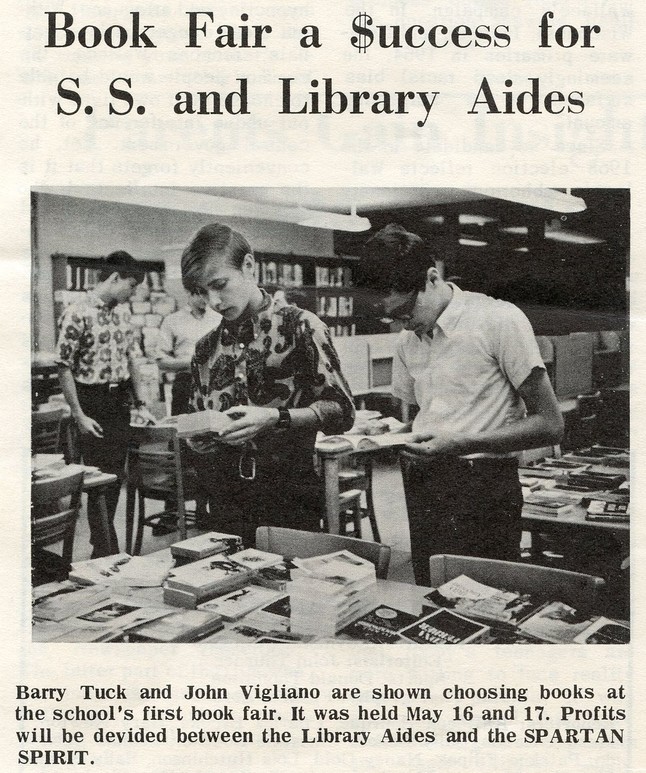 Article in May 24, 1968 issue of the Spartan Spirit, during John's sophomore year.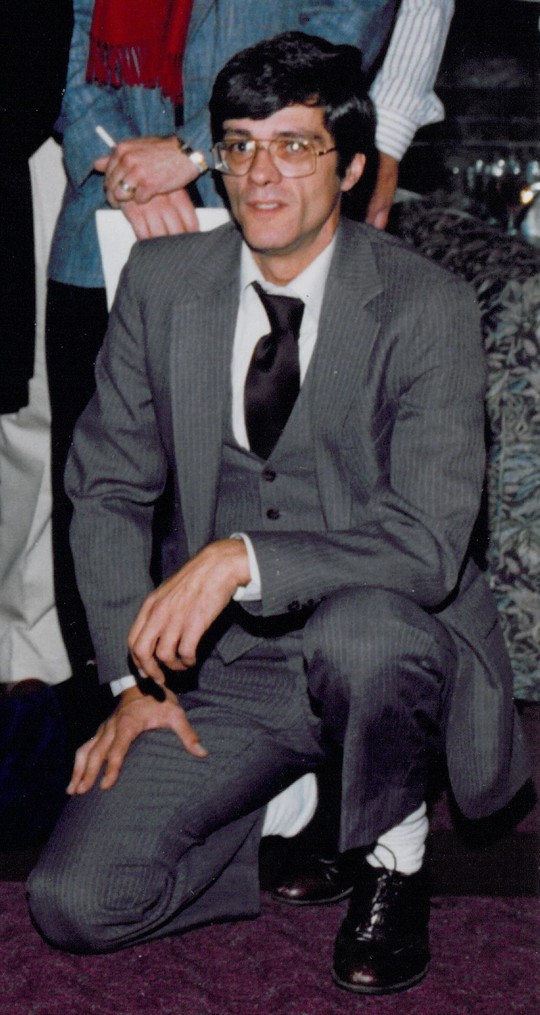 John at our 25th class reunion in 1995.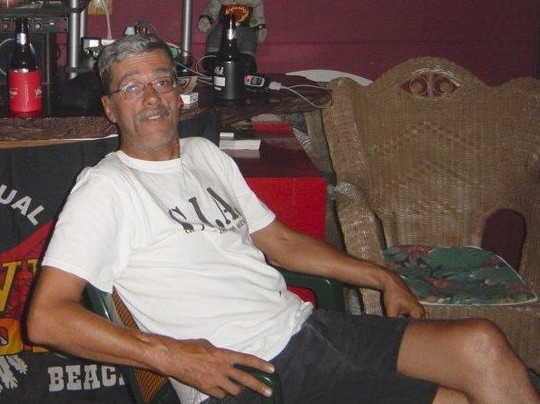 John, Christmas, 2009. Photo courtesy of Paula Sprague.
To see other tributes, click on the "Life Tributes" link to the left and then on the page of interest.