East Longmeadow High School
Class of 1970
Our Classmates
Bob Wenning
Our dear classmate Bob Wenning, who was in our class since first grade, passed away on Jan. 22 2007. His mother, Marcella, says he was a gentle soul, a carpenter by profession, and passed away from renal failure.
During his freshman year Bob played football. In his sophomore year he was a member of the Ski Club.
Here are excerpts from Bob's obituary, which appeared in The Republican newspaper:
Robert Joseph Wenning, Jr., age 54, passed away on Monday, Jan. 22, 2007.
He was born in Springfield, Massachusetts on Jul. 14, 1952 to Marcella (Filion) Wenning and the late Robert Joseph Wenning. He lived in East Longmeadow, Massachusetts for 33 years prior to moving to Kennesaw, Georgia where he resided for the past 21 years.
He is survived by his wife of 30 years, Kathleen Wenning; his son, Thomas Wenning and (fiancé) Samantha King; his daughter, Lisa Shippee; his son-in-law, Derek Shippee; his grandchildren, Zoe and Aidan Shippee; his mother, Marcella (Filion) Wenning; and his sisters, Karen Wenning Moore, Paula Parenteau, and Lisa Hoffman.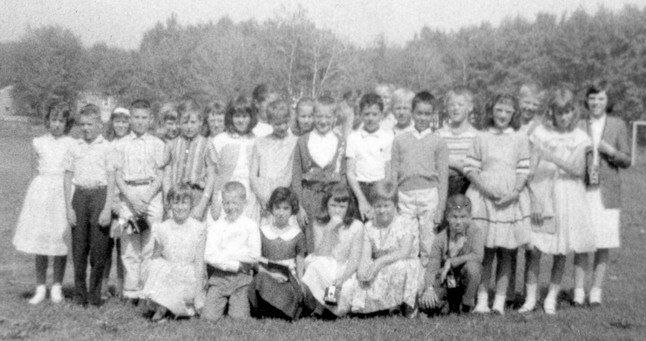 Mrs. Stanley's fourth grade class at Mapleshade School
Front row:
Janet Betterley?, Bruce Lindwall, Nancy Bryson, Kathy LaBerge, Linda Bates, Dale Goddard.
Row 2:
Bob Wenning, Paul Duquette, Scott Coles, JoAnna Sturtevant, unknown girl, Derek Larsen, Dave Carpenter, Paul Lieberwirth, unknown girl, Kendra Bowker.
Row 3:
Allison Lipp, Carolyn Buck, Cathy Chapman, Carol DuBois, Diane LaFave (partially hidden), Nancy Birtwell, unknown boy (hand over face), Doug Keith (tall and partially hidden), Dean Florian, Scott Moore, Rich Malmstrom, Marsha Coons. Photo courtesy of Arlene Breau Wolfe.

Homeroom photo in Bob's freshman year.
Front row:
Susan White, Susan Waterman, Susan Wicks, Susan Wolcott, Gail Vagts, Nancy Vallett, Melinda Wheeler, Nancy Yacovone, Teresa Villamaino, Mr. James Lawrence.
Row 2:
Valarie Weber, Nancy Wrinkle, Jarl Weyant, John Vigliano, Malcolm Whyte, Richard Willard, Kurt Whitney, Edward Warren.
Row 3:
Stephen Viger, Mark Whyte, Anthony Zampiceni, James Wilkins, Bob Wenning, David Turnberg, Everett Twining. Not pictured: Jane Viveiros, David Wieland.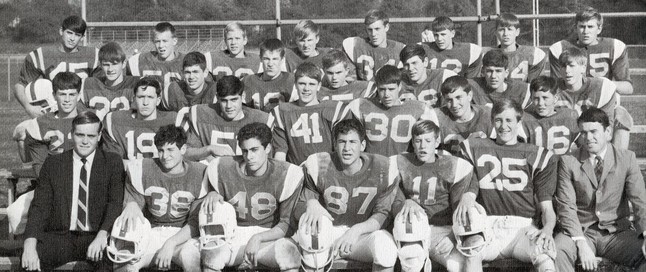 1966 freshman football team.
Front row:
Mr.
Richard Bolles (coach), Wayne Scully, Jim Manferdini, Bill Stark, Rick Willard, Jeff Crary, Mr. Daniel Kane (coach).
Row 2:
Bill Creighton, Paul LaBroad, Tom Mineo, Bill Anderson, Peter Ouellette, Felix Tranghese, John Stolecki.
Row 3:
Bob Clark, Bob Ireland, Mark Hadeler, Mike Rafferty, Armand Gamache, Dave Gallerani, Tom Sullivan.
Row 4:
Rich Mondoux, Greg Naylor, Ralph Donohue, Henry Dickinson, Tom Churchill,
Bob Wenning
, Victor Linden, Paul Stilphen. Not pictured: Todd Cormier.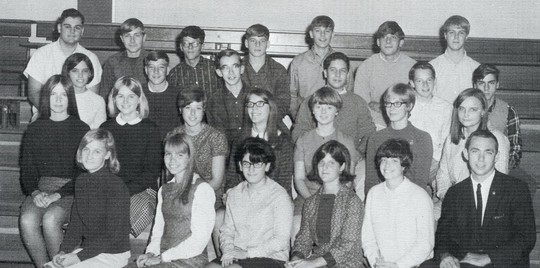 Homeroom photo in Bob's sophomore year.
Front row:
Susan Wicks, Nancy Vallett, Teresa Villamaino, Nancy Yacovone, Gail Vagts, Mr. Gary Bunce.
Row 2:
Susan White, Susan Waterman, Valarie Weber, Susan Wolcott, Jane Viveiros, Nancy Wrinkle, Melinda Wheeler.
Row 3:
Regina Truitt, Richard Willard, Jarl Weyant, Anthony Zampiceni, Malcolm White, David Turnberg.
Row 4:
Stephen Viger, Barry Tuck, John Vigliano, Kurt Whitney, Bob Wenning, Mark Whyte, James Wilkins.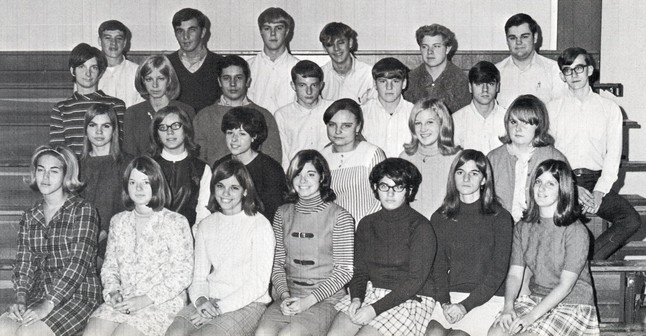 Homeroom photo in Bob's junior year.
Front row
: Mrs. Fredlee Shore, Jane Viveiros, Regina Truitt, Gail Vagts, Teresa Villamaino, Donna Tranghese, Nancy Yacovone.
Row 2:
Nancy Vallett, Susan Wolcott, Valarie Weber, Melinda Wheeler, Susan Wicks, Sandra Brennan.
Row 3:
Deborah LaBorde, Nancy Wrinkle, Anthony Zampiceni, Malcolm White, Kurt Whitney, David Turnberg, Jarl Weyant.
Row 4:
Richard Willard, Felix Tranghese, James Wilkins, Bob Wenning, Edward Warren, Stephen Viger. Not pictured: John Vigliano, Mark Whyte, Bruce Carriere.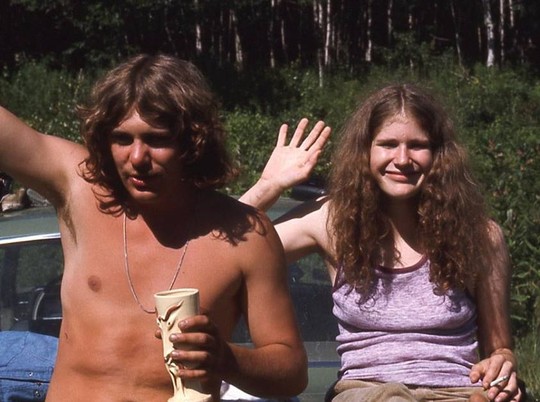 Bob with a friend, Terry Kulle (ELHS 1974), in the 1970s.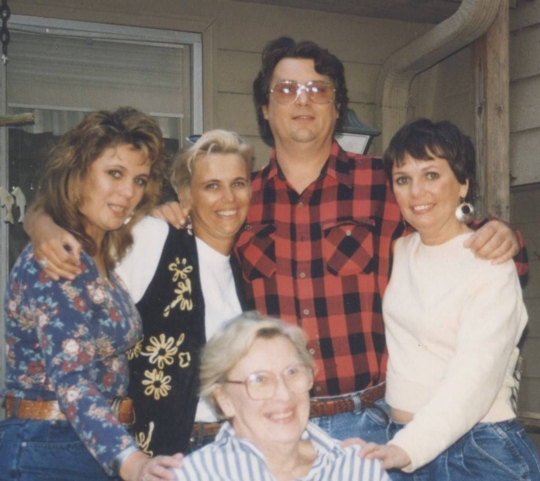 Bob with his sisters, Lisa, Paula, and Karen, and his mother, Mrs. Marcella Winton in the 1990s. Photo courtesy of Karen Wenning Moore.
To see other tributes, click on the "Life Tributes" link at the left and then on the page of interest.