East Longmeadow High School
Class of 1970
Our Classmates
Michael Doe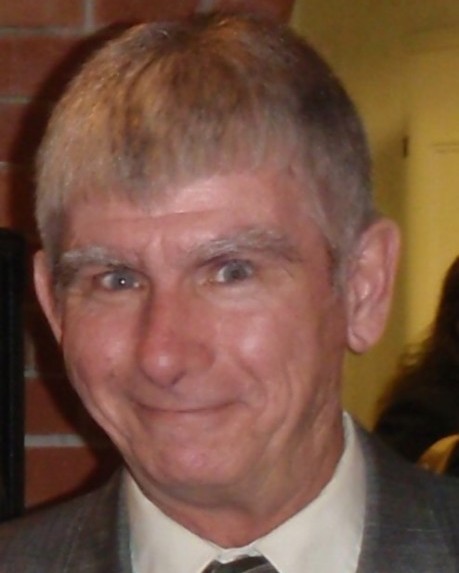 Our dear classmate Michael Doe, who joined our class in ninth grade, passed away on Friday, Dec. 28, 2018. During his freshman year, he was in the band, playing percussion instruments.
Here are excerpts from his obituary which appeared in The Republican newspaper:
Michael Doe, Sr., age 66, passed away peacefully at home on Friday, Dec. 26, 2018.
He was born on Sep. 1, 1952 in Springfield, beloved son of Charles E. and the late Ruth (Creran) Doe.
He resided for many years in East Longmeadow, graduating from East Longmeadow High School, and most currently resided in Springfield.
He was a proud carrier for the U.S. Postal Service for 33 years and recently retired.
Prior to his work for the Postal Service, he worked for Milton Bradley in East Longmeadow.
He was a diehard New York Giants fan and an avid Boston Red Sox and Boston Bruins fan. Mike loved music, especially The Beach Boys, and he loved to play the drums.
In addition to his father, he leaves his loving wife, Jill (Wilder); his two children, Stephanie French and husband, Mark of Westfield, and Michael Doe, Jr. and wife, Jennifer of Southwick. He also leaves his two brothers, Robert Doe and wife, Diane of West Springfield, and Ronald Doe, Sr. of Chicopee. He leaves his cherished grandchildren, Caprina French, and Seth, Isabella, and Luke Doe. He also leaves sister-in-law Laura Jo Goguen and her husband, Darren of Hampden and father-in-law, David Wilder. He will be deeply missed by his faithful companion, Cocoa, and his extended family.

Spartan band in Michael's freshman year. Front row: Karen Martin, Ginger Martin, Judith Martin, Barbara Darby, Laura Powers, Pamela Nelson, Jeanne Symmes, Rosemary Dion, Rebecca Martin, Brenda Misitano. Row 2: John Corliss, Bob Bradley, Bruce Eldridge, Patricia Oswald, Valerie Jamison, Karlene Carlson, Bob Ireland, Kenneth D'Angelo, Jarl Weyant. Row 3: Dave Gee, Paul Krasnovsky, Charles Brooks, Douglas Best, Koby Borodkin, Andy Malloy, Rick Oliveri, Jim Douglas. Row 4: John Rosati, Earl Hanks, Bob Reis, Frank Miorandi, Gary O'Gorman, Steve Viger, Michael Doe, Kim O'Brien, Donald Burgess. Row 5: Fred Hebert, Chester Hobbs, Dennis Gee, Scott Moore, Mark Hadeler, Ralph Nooney, Bob Lundgren, Mr. Joseph Charron (conductor).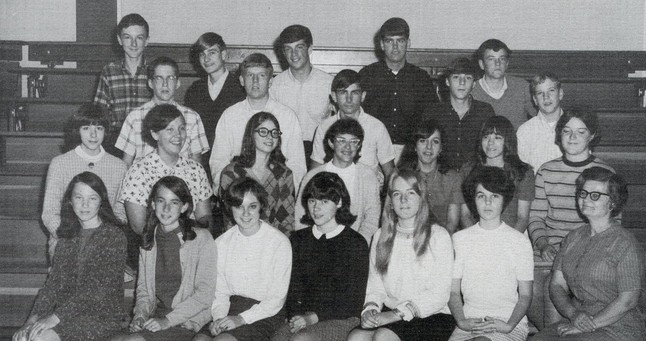 Homeroom photo in Michael's sophomore year. Front row: Sandra Cushman, Suzanne Dreyer, Bev Dion, Lois Dusenberry, Debbie David, Denise Descheneaux, Mrs. Nola Sheldon. Row 2: Kris D'Angelo, Patricia Donovan, Beth Davidson, Karen Esposito, Anna D'Angelo, Barbara Ducharme, Julie Devine. Row 3: Bill Davis, Don Eddy, Michael Doe, Roy Esposito, Ralph Donohue. Row 4: Fred Doersam, Mitch Dante, Bill Creighton, Michael DiMonaco, Bruce Duncan. Not pictured: Henry Dickinson, Jack Evans.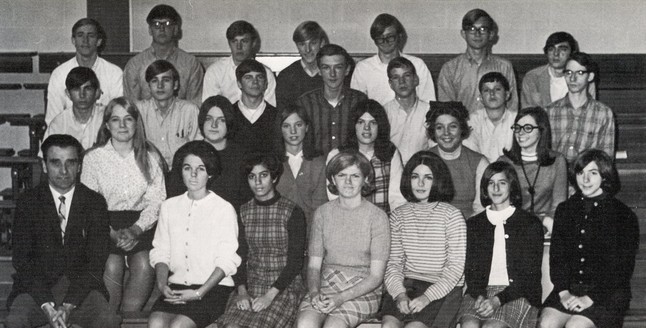 Homeroom photo in Michael's junior year. Front row: Mr. Harlow Pendleton, Denise Descheneaux, Donna Colapietro, Nancy Cauley, Stephanie Chmielewski, Susan Circosta, Kris D'Angelo. Row 2: Debbie David, Julie Devine, Sandra Cushman, Marsha Coons, Patricia Donovan, Beth Davidson. Row 3: Michael Doe, Mitch Dante, Todd Cormier, Fred Doersam, Ralph Donohue, Dave Carpenter, Steve Corey. Row 4: Jeff Crary, Michael DiMonaco, Tom Churchill, Henry Dickinson, Bob Clark, Larry Cooper, Patrick Casey. Not pictured: Jeff Burton, Roger Campbell.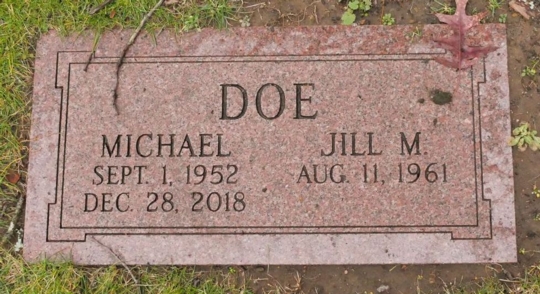 Michael's marker in Hillcrest Park Cemetery, Springfield, MA. Photo by M. Simonds.
To see other tributes, click on the "Life Tributes" link to the left and then on the page of interest.