East Longmeadow High School
Class of 1970
Our Classmates
Marsha Coons (Winslow)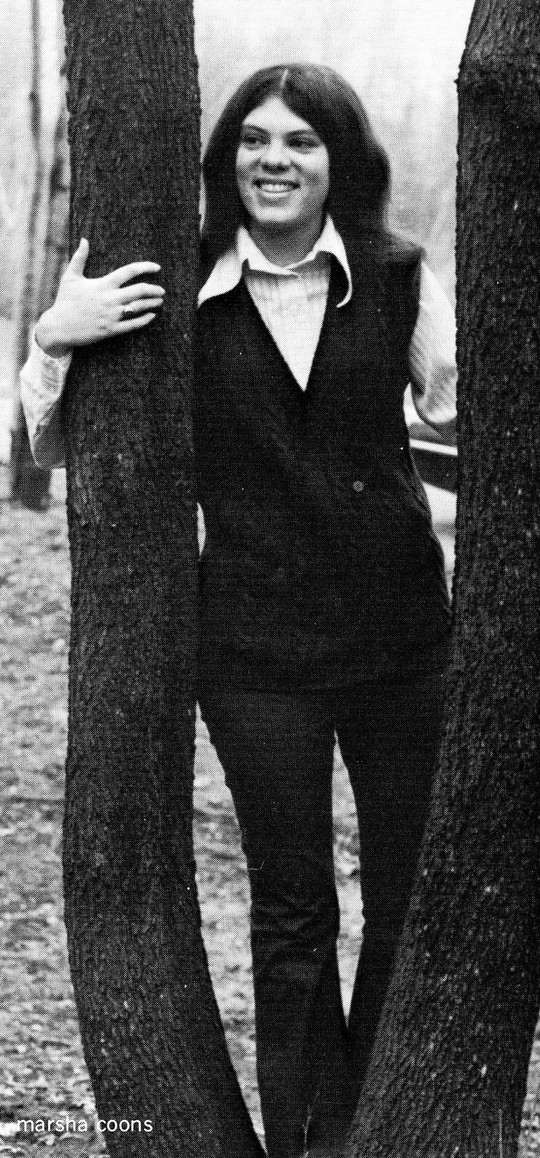 Marsha's senior candid photo.
Our dear classmate Marsha Coons (Winslow), who was in our class since first grade, passed away on Aug. 21, 1986, following an auto accident shortly after she was married.
Very active in extracurricular activities, Marsha was in the chorus during her freshman year; on the Drill Team and in intramural sports as a freshman and sophomore; in the Spartanum Spectaculum variety show and Field Day during her junior and senior years; in the National Honor Society as a senior; and served as a homeroom representative all four years.
Many classmates may remember her father, Mr. Melvin Coons, who was the principal of Mapleshade School. He predeceased Marsha. Please click here for his life tribute. Marsha's mother, Mrs. Betty Coons, then married Mr. William Laughlin.
Here are excerpts from Marsha's obituary, which appeared in the Springfield Union newspaper:
Marsha J. (Coons) Winslow, 33, of 24355 Bothell-Everett Highway, Bothell, Washington, died on Thursday, Aug. 21, 1986 from injuries suffered in an automobile accident last year.
Born in Greenfield, she lived in East Longmeadow many years and was a 1970 graduate of East Longmeadow High School. She moved to Bothell seven years ago.
She was a 12-year pension administrator for Massachusetts Mutual Life Insurance Co. in Springfield and Bothell, WA.
She was a former member of the First Congregational Church.
She leaves her husband, Mark Winslow, her parents, William and Betty (Coons) Laughlin, of Ottawa, Canada, and a sister, Celia Reilly of Wallingford, CT.
Donations may be made to the Mass. Chapter of Head Injuries, 117 South St., Waltham, MA., 02154.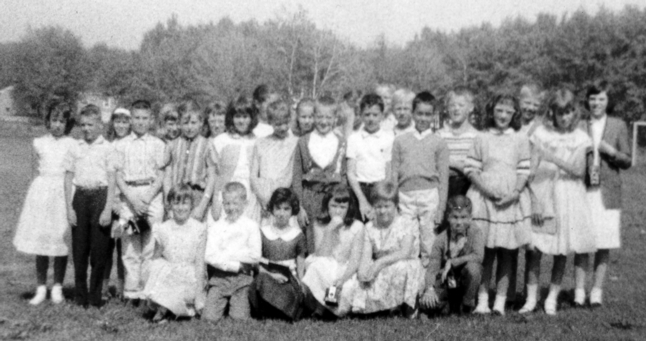 Mrs. Stanley's 4th grade class at Mapleshade School. Front row: Janet Betterley?, Bruce Lindwall, Nancy Bryson, Kathy LaBerge, Linda Bates, Dale Goddard. Row 2, standing: Bob Wenning, Paul DuQuette, Scott Coles, JoAnna Sturtevant, unknown girl, Derek Larsen, Dave Carpenter, Paul Lieberwirth, unknown girl, Kendra Bowker. Row 3, standing: Allison Lipp, Carolyn Buck, Cathy Chapman, Carol DuBois, Diane LaFave (partially hidden), Nancy Birtwell, unknown boy (hand over face), Doug Keith (tall and partially hidden), Dean Florian, Scott Moore, Rich Malmstrom, Marsha Coons. Photo courtesy of Arlene Breau Wolfe.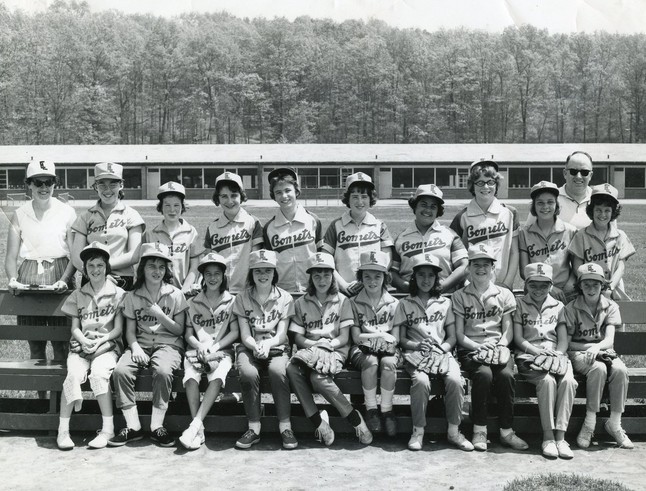 1962 Comets softball team at Mapleshade School softball field. Seated: Cheryl Reed, Donna Tranghese, Susan Circosta, Marsha Coons, Sue Seppanen, Mary Lou Waterman, unknown, Pat St. Peter, Barbie Darby, Mary Ellen Boyd. Standing: Mrs. Alice Maybury (manager), unknown, Joyce Hannah, Karen Maybury, Carolyn Swanson, Cyndi Maybury, Paula Zuccalo, Lori Pellegrini, Bonnie ?, Mr. Bill Maybury (coach), Patrice Lafferty. Photo courtesy of Mr. and Mrs. Maybury.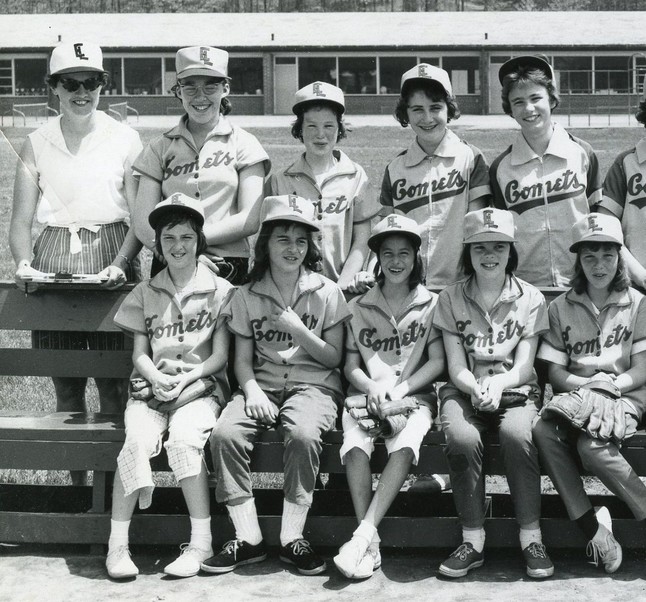 Close-up of photo above. Seated: Cheryl Reed, Donna Tranghese, Susan Circosta, Marsha Coons, Sue Seppanen. Standing: Mrs. Alice Maybury (manager), unknown, Joyce Hannah, Karen Maybury, Carolyn Swanson.

Homeroom photo in Marsha's freshman year. Front row: Nancy Burritt, Sandra Cushman, Allison Cox, Susan Circosta, Marlene Cabana, Debbie Campanella, Arlene Breau, Debra Butler, Andrea Burger. Row 2: Donna Colapietro, Janice Breen, Nancy Cauley, Stephanie Chmielewski, Marsha Coons, Nancy Bryson, Alicia Coles, Steven Corey, Todd Cormier. Row 3: Dave Carpenter, Bob Bradley, Jeff Burton, Bob Clark, Roger Campbell, Tom Churchill, Larry Cooper, Jeff Crary. Not pictured: Sandy Brennan, Bradford Cook.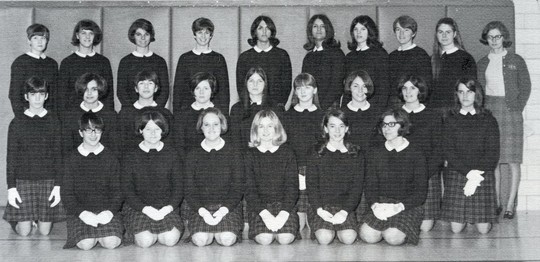 Drill Team during Marsha's sophomore year. Front row: Nancy Gold, Cynthia Richard, Eleanor Ramey, Susan Waterman, Suzanne Dreyer, Joanne Buendo. Row 2: Nina Lodigiani, Mary Ann LaLima, Kathryn Brega, Nancy Holland, Elizabeth Lasek, Pamela Johnson, Susan Herrick, Nancy Chase, Lois Ramey. Row 3: Susan Pauly, Rosanne Reis, Gail Howe, Bette Ireland, Diane Harton, Barbara Harton, Marsha Coons, Ruth Ferguson, Susan Burger, Mrs. Pamela Grazio (advisor). Not pictured: Patricia McGill.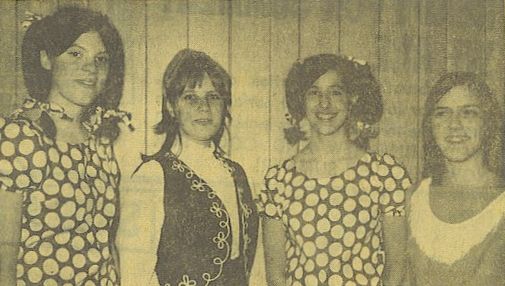 This newspaper photo features some of the performers in the 1969 Spartanum Spectaculum variety show during Marsha's junior year. Left to right: Marsha Coons, Susan Langevin (ELHS 1972), Susan Circosta, and Sue Sullivan. Photo courtesy of The Republican newspaper.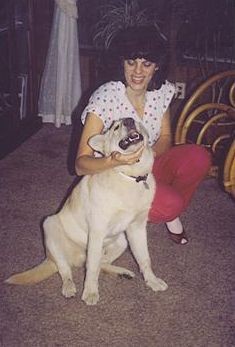 Candid of Marsha, courtesy of Susan Circosta Mancinone.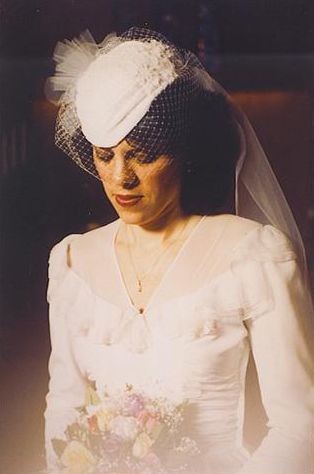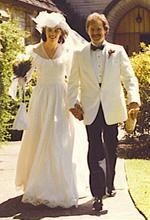 Marsha on her wedding day. Photos courtesy of Susan Circosta Mancinone.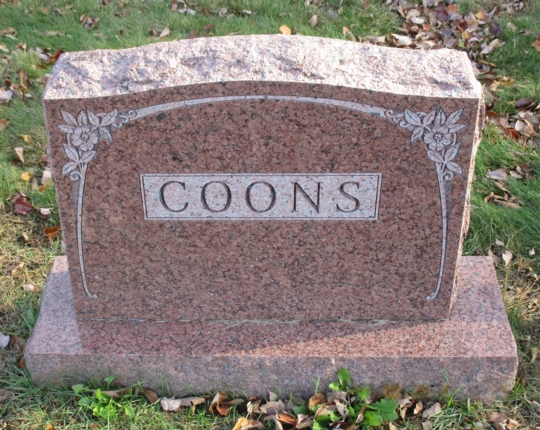 Coons family headstone in Greenlawn Cemetery, East Longmeadow. Photo courtesy of Bruce Moore.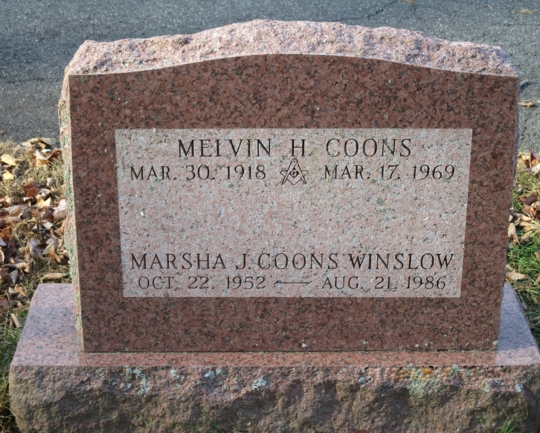 Reverse side of Coons family headstone. Photo courtesy of Bruce Moore.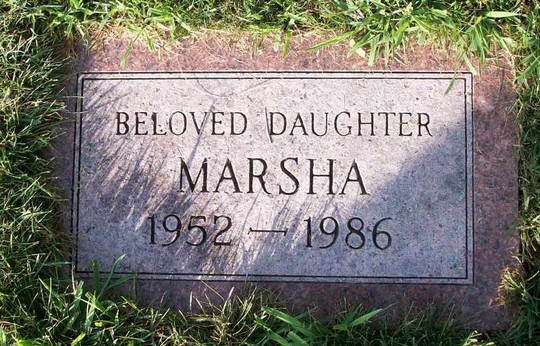 Marsha's gravestone. Photo courtesy of Angie Robinson.
To see other tributes,click on the "Life Tributes" link to the left andthen on the page of interest.