East Longmeadow High School
Class of 1970
Our Classmates
Steve Mascaro
Our dear classmate Steve Mascaro, who was in our class from first through eighth grades, passed away on Mar. 3, 2007. He attended Cathedral High School in ninth grade, then rejoined our class in tenth grade for a short time, before withdrawing from school.
Here are excerpts from his obituary, which appeared in the Palm Beach Post newspaper, West Palm Beach, FL:
Stephen J. Mascaro, 54, born in Springfield, MA and a resident of Boynton Beach, FL for twenty-five years, passed away on Saturday, Mar. 3, 2007.
He was the beloved son of Joseph and Theresa Mascaro, and beloved nephew of Marie and Richard Michaels and Celine LaRose and numerous cousins. He was a beloved member of the Secular Franciscan Order.
Those desiring may make contributions to the National Alliance for the Mentally Ill, 1520 Tenth Ave., Suite 1, Lakeworth, FL 33460.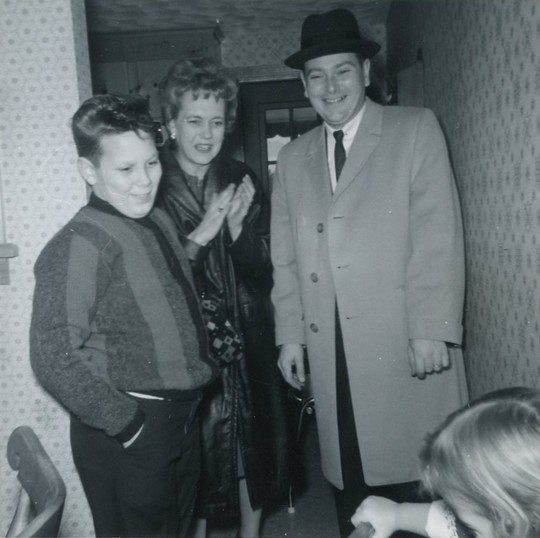 Steve in December 1963, during sixth grade, with his parents, Mrs. Theresa and Mr. Joseph Mascaro. Photo courtesy of Marie Michaels.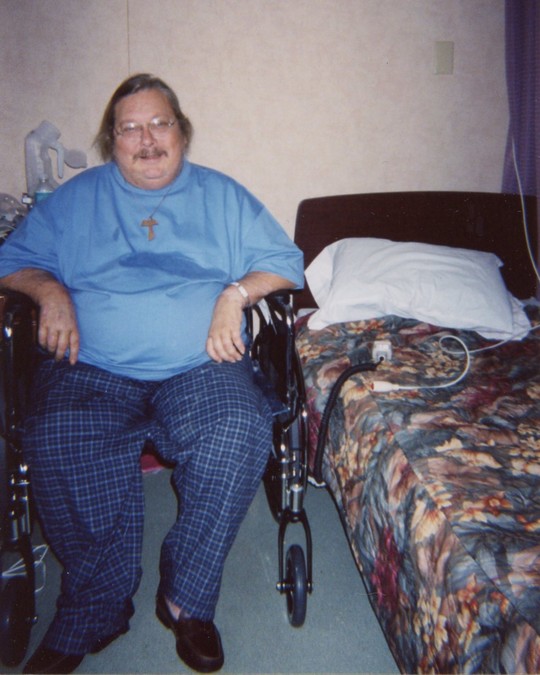 Steve in January 2007 in a rehabilitation facility in Florida. Photo courtesy of Marie Michaels.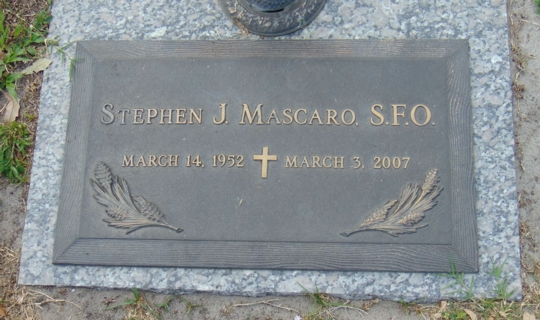 Steve's headstone in Hillcrest Memorial Park Cemetery, West Palm Beach, FL. S.F.O. stands for Secular Franciscan Order.